The below information helps you to set up your branding dashboard.
Go to right side menu >> Agency >>
1) Upload your brand logo.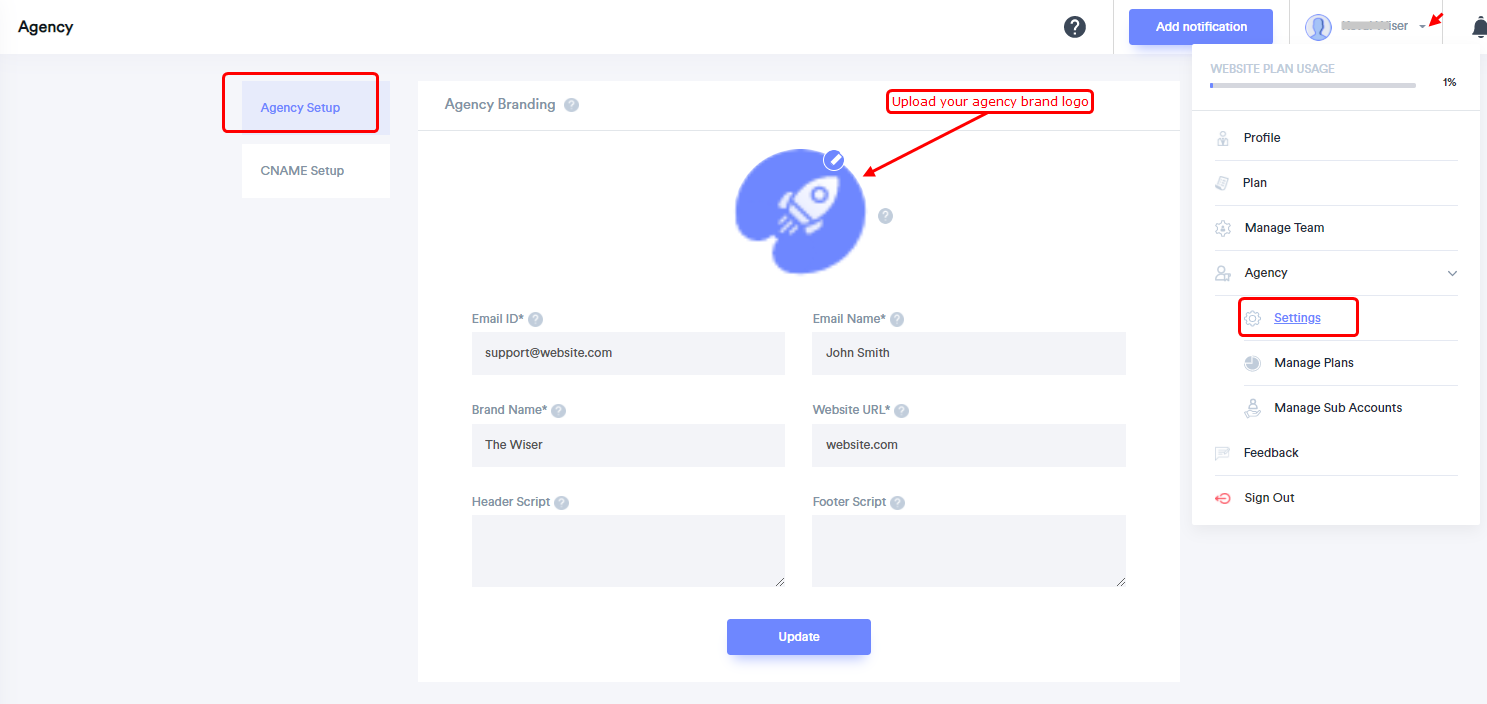 2)We use this Email ID & person name to send notifications about reports and registration/password recovery emails.
So you can add your support email id & contact person. Both are mandatory.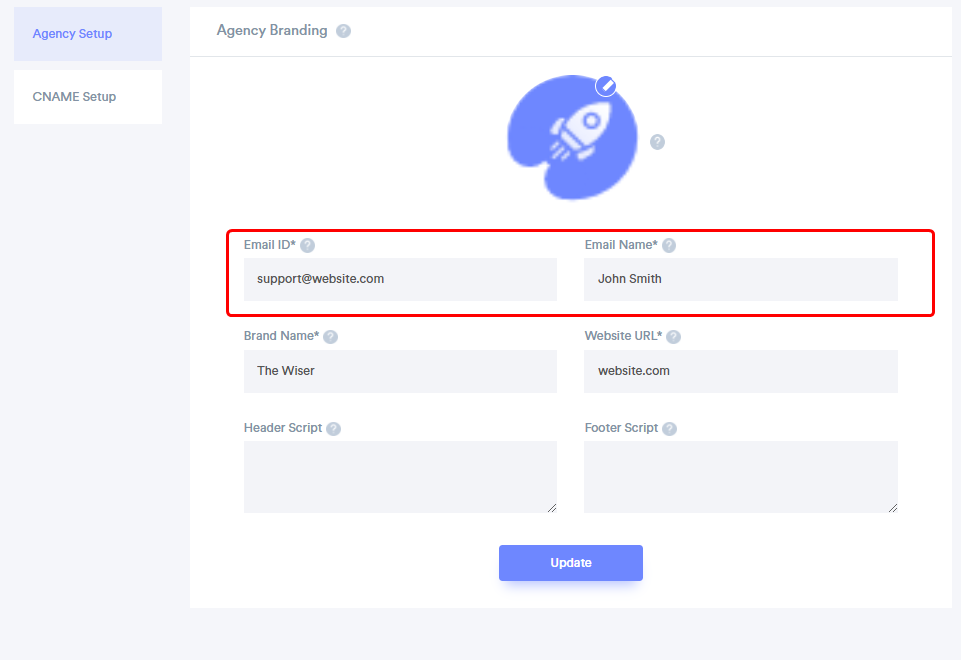 3)Use brand name & website URL options to show your branding text & make it clickable on your social proof notification or widget.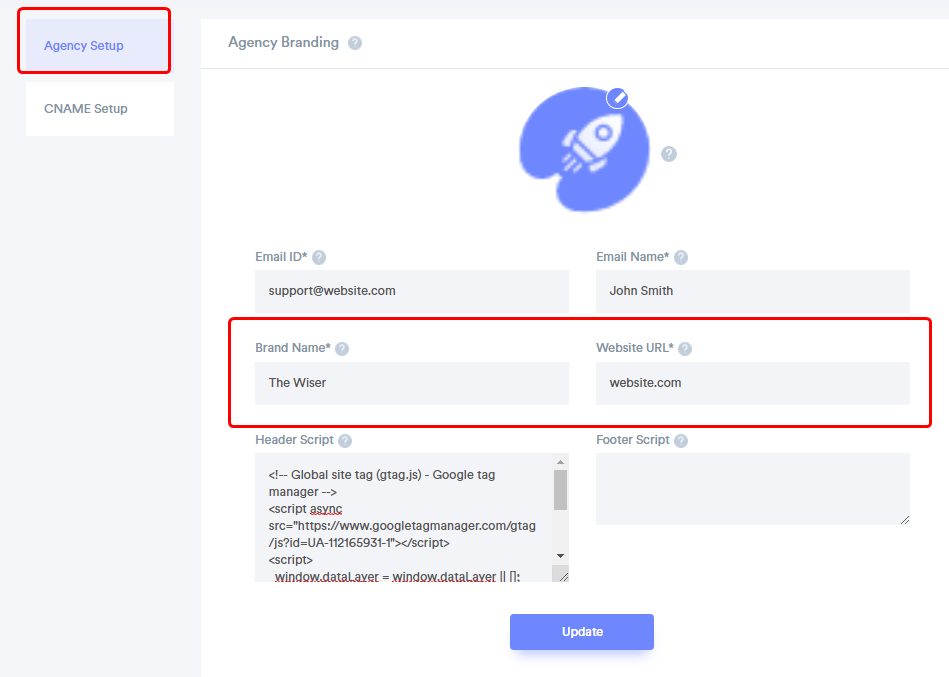 4) Run 3rd party Javascript on your dashboard like chat tool or google tag manager script.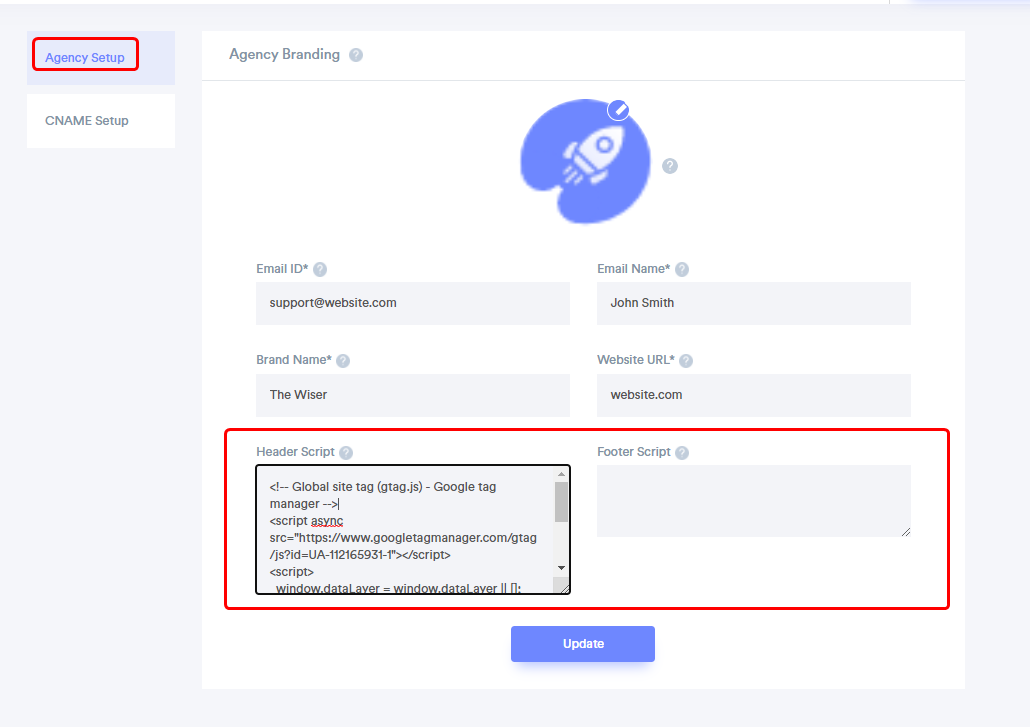 5) If you want to use WiserNotify dashboard on your domain,  Please configure mention CNAMEs in your DNS account & make it White label dashboard.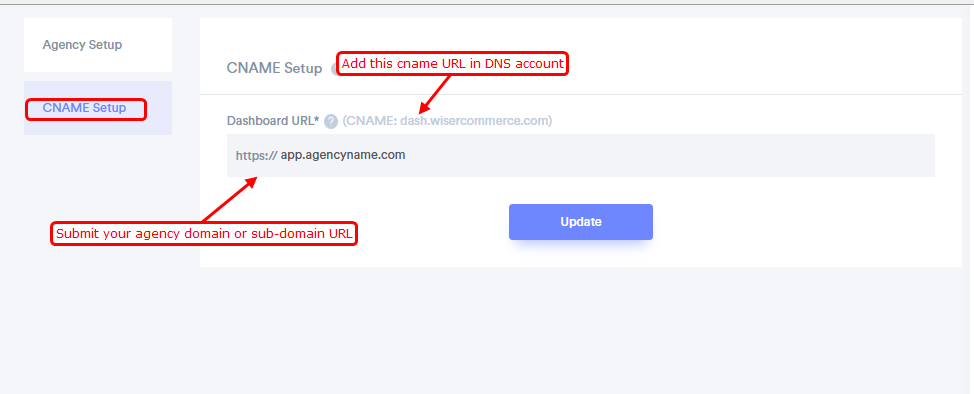 Note: Please add domain/sub domain name only. Don't write https:// or https:// or www.
e.g. agencyname.com or app.agencyname.com
We recommend you to use Cloudflare for DNS setup. Please contact our live chat support team for DNS setup. We will help you & guide you to setup it.
Once you add Cname into your DNS account, Please inform us by sending an email on [email protected] or via chat.
After Cname configuration, It will take 24-48 hours to start working completely. For any help or questions, you can contact us.