Go to Setting page > Click on setting icon.
To change the notification display order manually, or to prioritize the same, get to the Setting and -
Find the option "Notification display order."
You will find all the notifications types that are created by you there.
Just drag up/down the notifications along with the marks on the left. You can do this with the help of your computer mouse.
The fresh arrangement will now be shown to your viewers.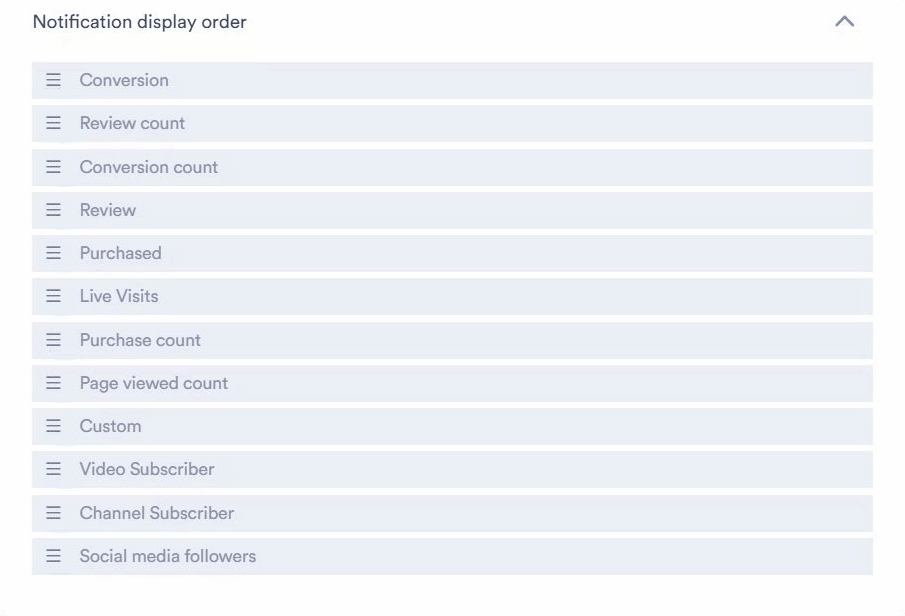 Please contact us on [email protected] or  if there are any problems.