Go to notification list > edit notification > Click tab > click on  Verified by label
Here you can find the 'Verified by Label' toggle button. Click to turn it on and display the verified by the label in the notification.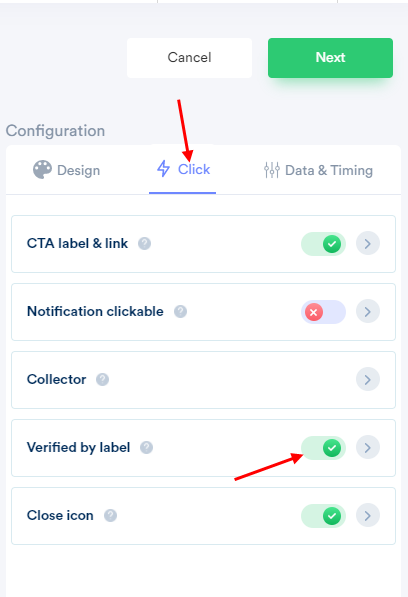 You can also choose the font type and the font style for the Verified by the label. Copy-paste the URL in the field below and append the UTM source for tracking.