You can select the 'All-in-One' widget for your website to include all the actions for your visitors. They can reach you through Twitter and even your contact number.
To enable this widget -
1. Open Widget>Call To Action>All in one.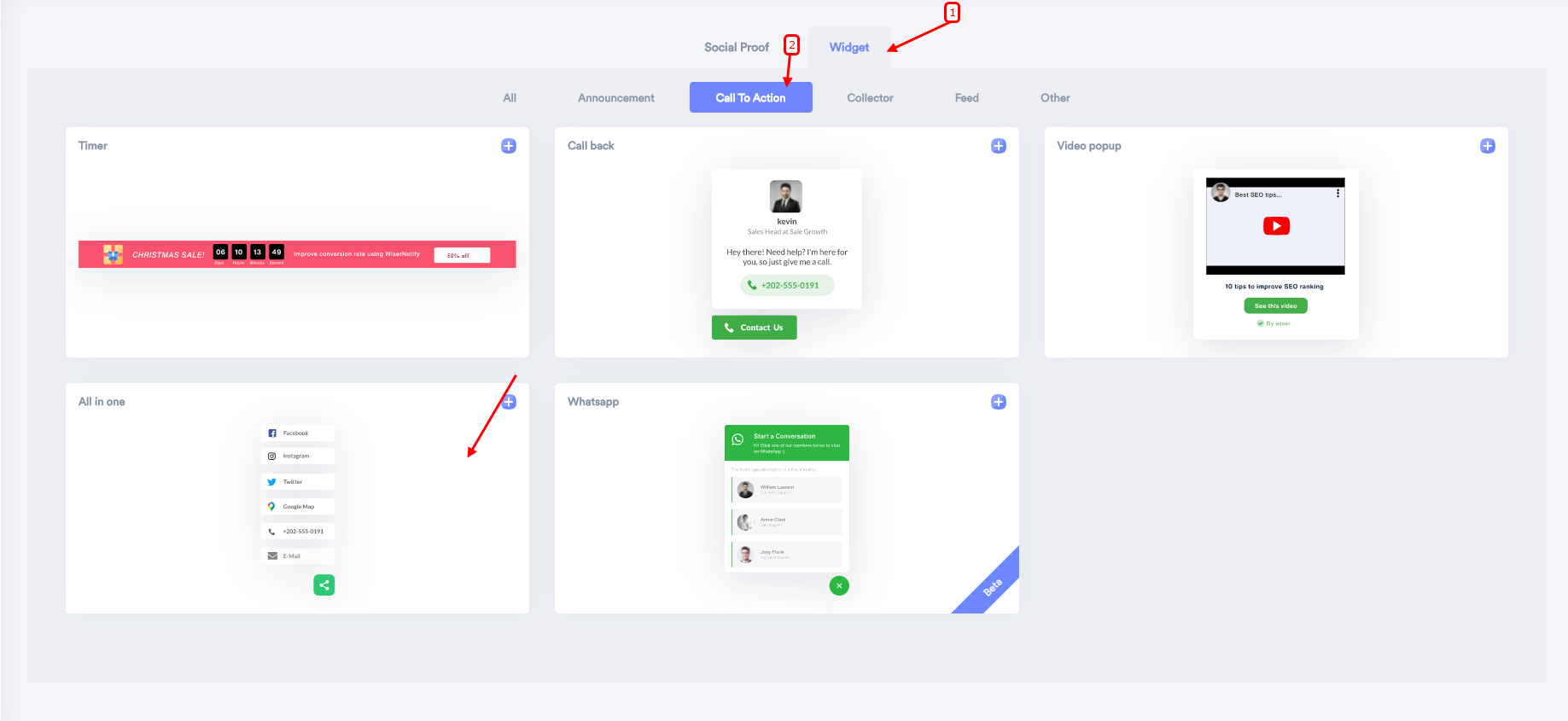 2. Enter your Website URL, where the notification will be displayed.
3. Click on create & customize to confirm.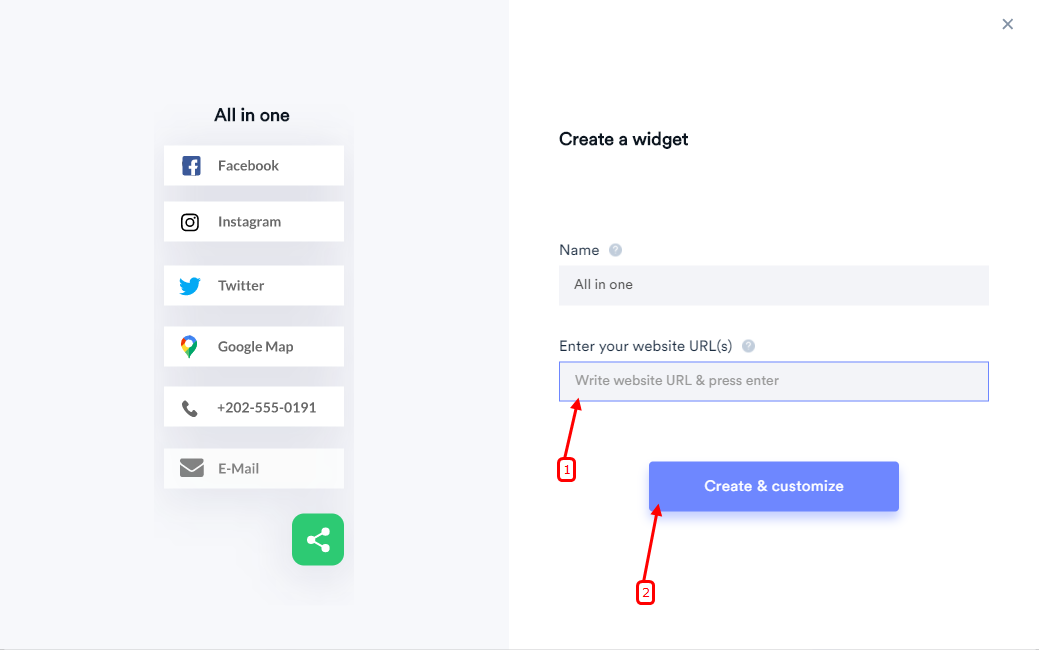 You can add multiple social media links from the design section. All of them will be visible on the widget your visitors will see.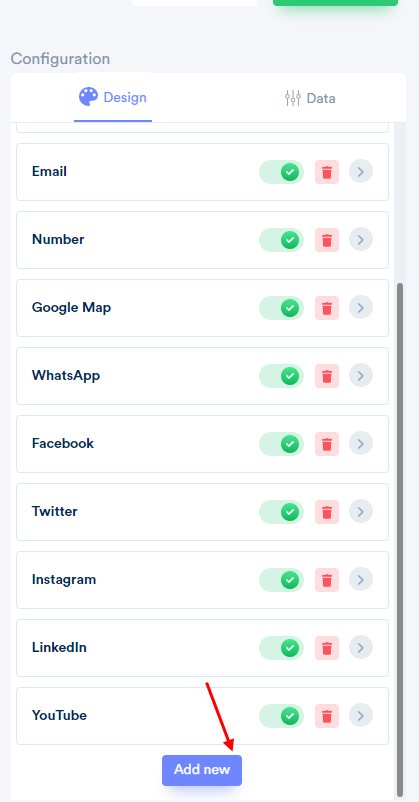 Click here to understand all the below design options in detail.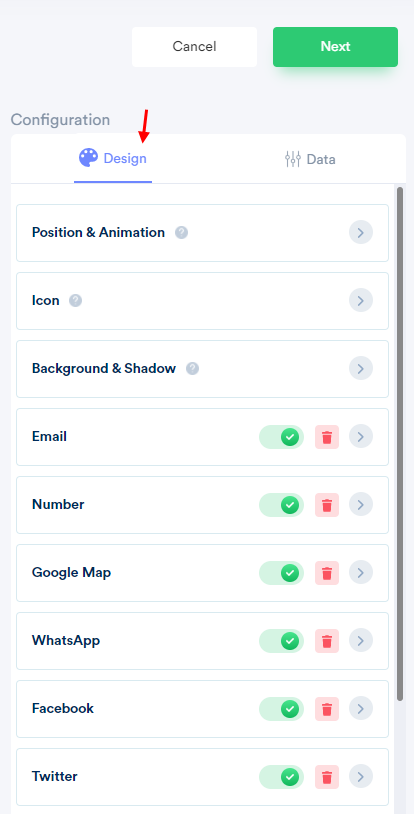 You can configure when you want to trigger this notification like if you want to display in the notification loop along with social proof notification or if you want to display based on visitor behaviors.
You can choose any one option.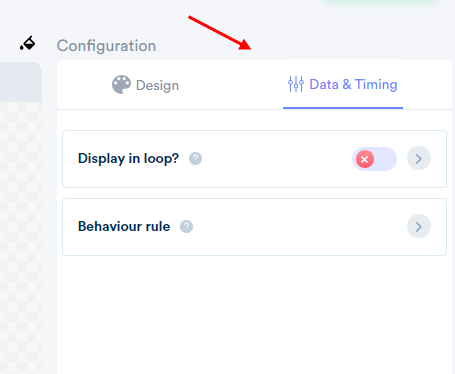 If you want to display in the loop then switch on toggle & apply the timing-related setting. Click here to know more about the timing setting.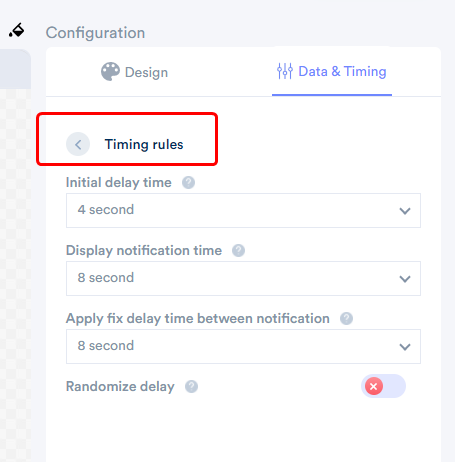 Click here to know more about the four behavior rules shown below.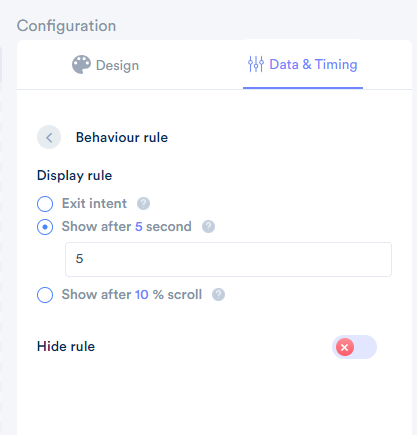 You can also set the display rules (who will see your notifications and viewers of which pages will see the notifications) from the Display tab.
Click here For the display rule setup.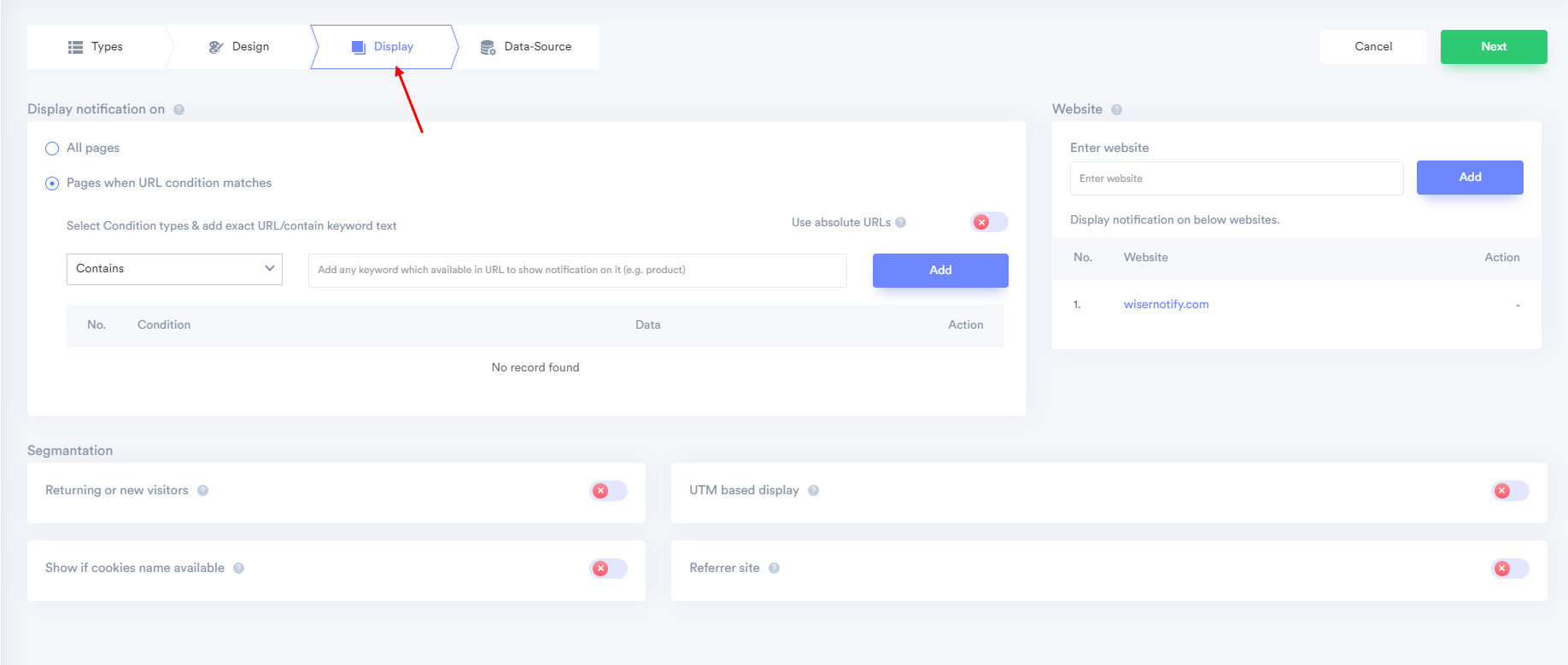 4. After completing all the customization, click on Finish, to complete the setup.

5. When you click on "Yes, Make it ON", it will start displaying the notifications based on the conditions you placed.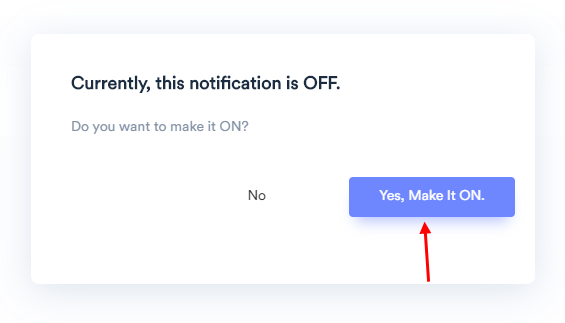 For more queries, reach us at [email protected] or chat with the support team. We will help you make it live.