Squarespace stands out as a prominent website builder with additional e-commerce capabilities.
Step 1 - Integration with Squarespace
To seamlessly integrate Squarespace with your WiserNotify account, follow these steps:
Access your WiserNotify account and navigate to the "Integration" section.
In the search bar, look for "Squarespace" and click on it to "Connect" the connection.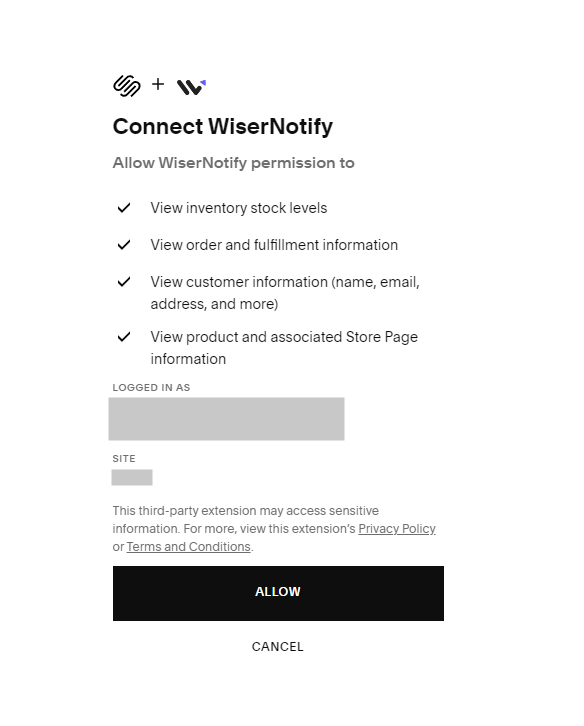 During this process, you will be prompted to grant permission to WiserNotify. This permission is necessary to enable the creation of WiserNotify notifications based on your e-commerce store's data.
Please note that WiserNotify operates in a read-only mode and does not make any modifications to your website's data.
Step 2 - You're All Set!

Once you've completed the integration process, you should be good to go.
If you're not seeing notifications on your Squarespace store, please ensure that you have correctly embedded your snippet.