Step 1
- Click on Connect button.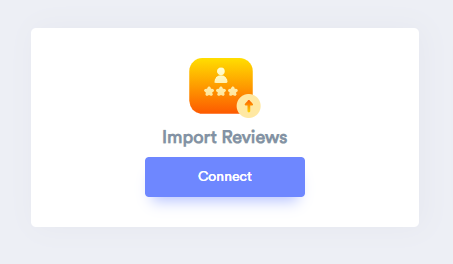 Step 2
1. Download review template (CSV file).
2. Fill the data in the Downloaded CSV file.
NOTE: Date format must be MM-DD-YYYY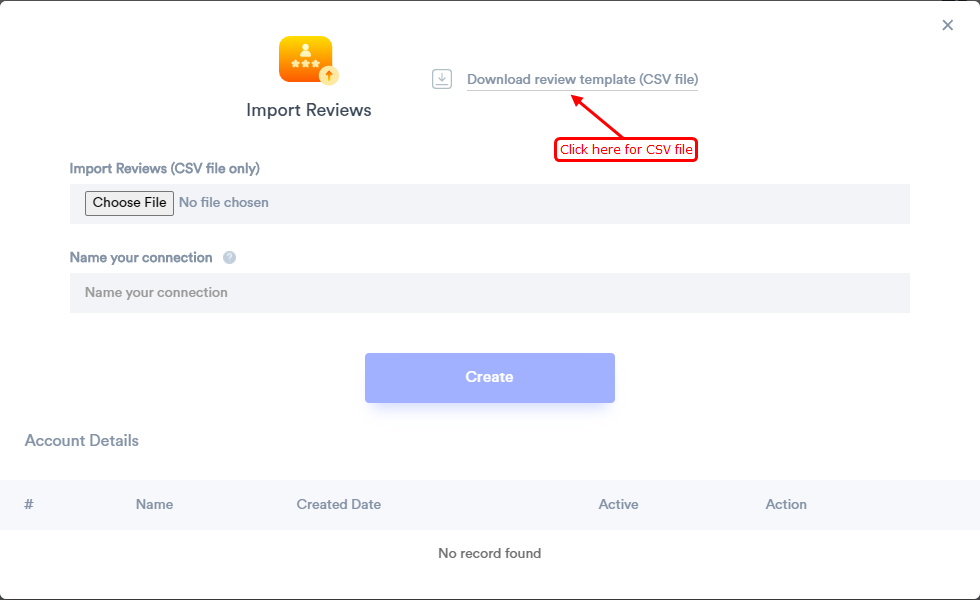 3. Upload the updated CSV file.
4. Enter your connection name.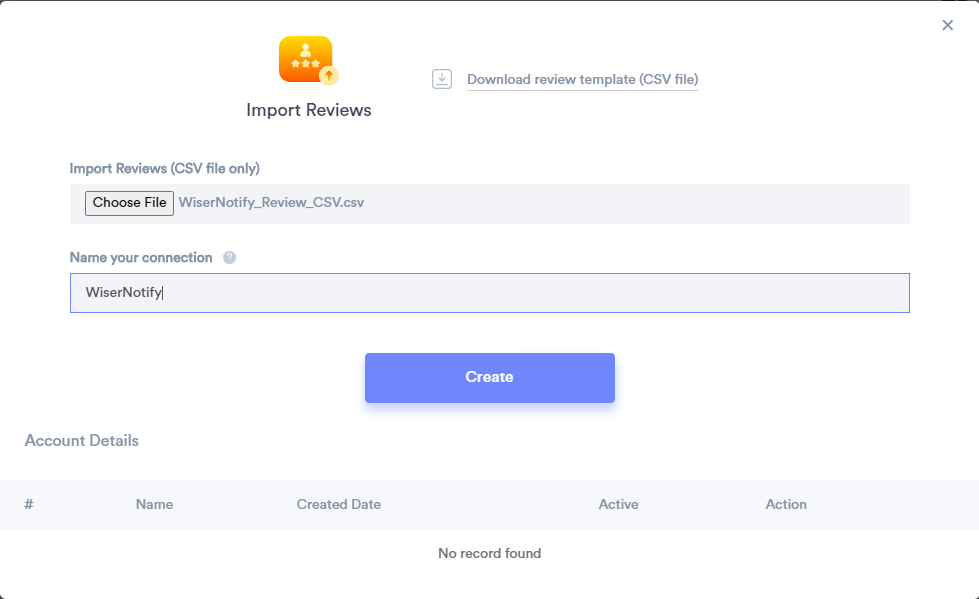 Once the integration is done
You can start showing these reviews in the Recent 'review notification".
NOTE: If your CSV content in other languages (like French) then follow this steps.
- Right-click on your CSV file and open it with a normal notepad.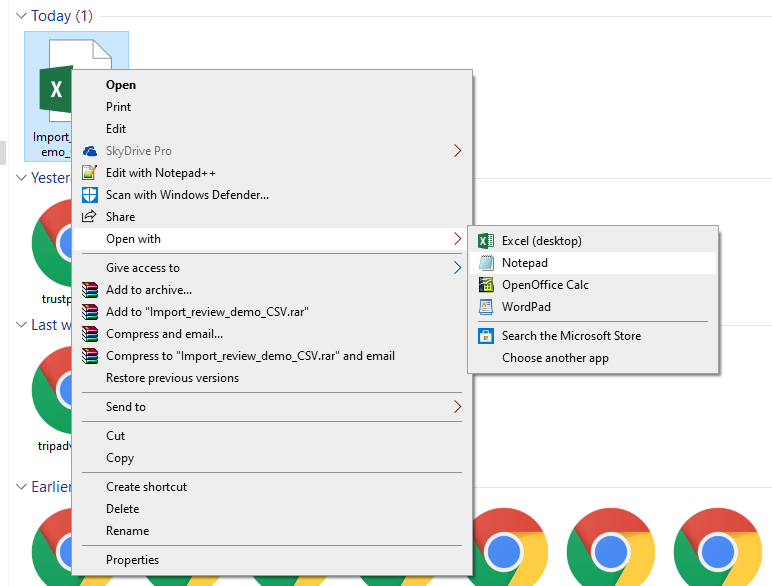 - Now SAVE AS the file and select the All Files option from Save as type.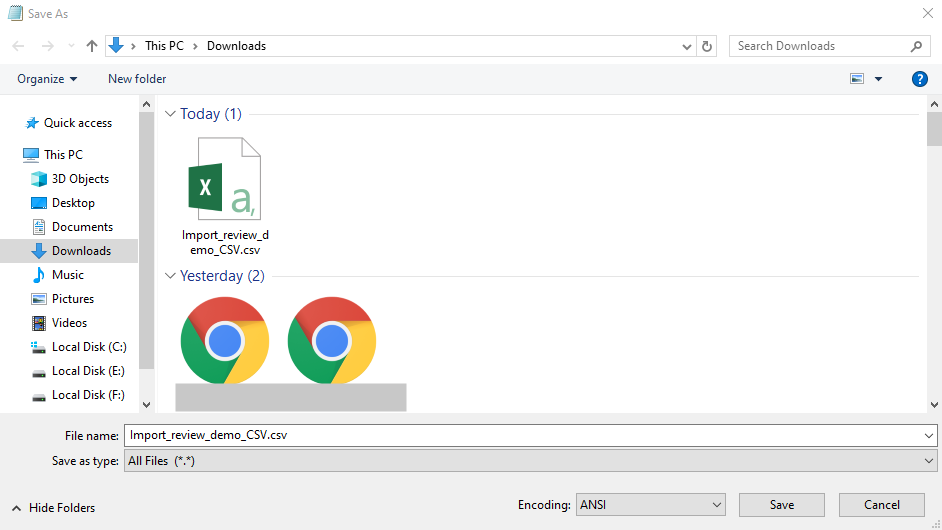 - Select UTF-8 from the Encoding drop-down.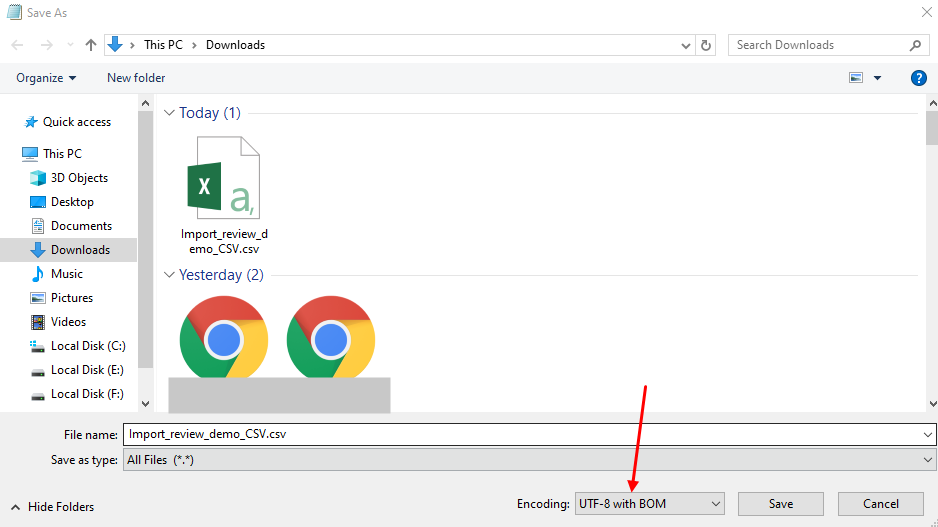 - Now save the file and use this file to import your review to WiserNotify.
For more queries reach us at [email protected] or on our live chat support team. We will help you through integration process.