Step 1
- Go to WiserNotify > Integration.
- Click on the MailerLite logo.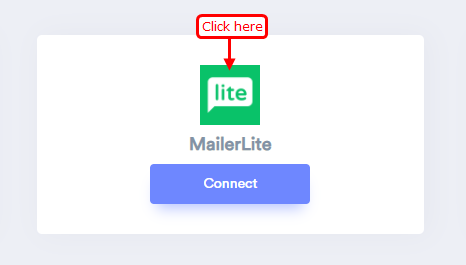 Step 2
- Go to the MailerLite account dashboard.
- Navigate to your account dropdown in the top right and click Integrations.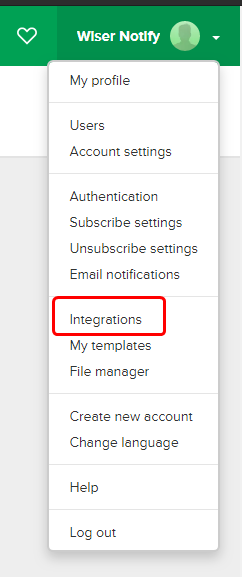 Step 3
- Click on the use button inside the Developer API section.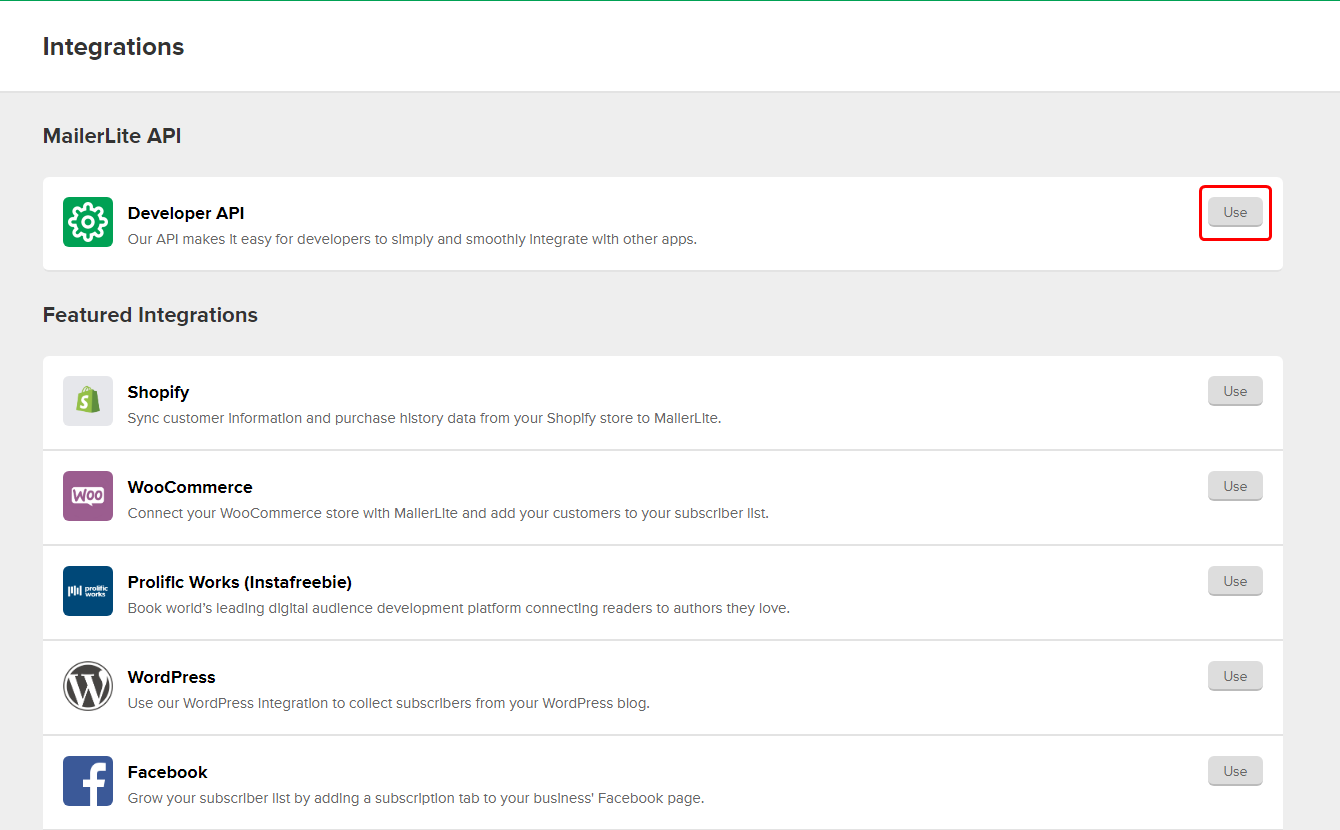 Step 4
- Copy this API Key or Click on the Copy button.

- You can also find your subscriber groups list.
- Copy group id from there.

Step 5
- Go to WiserNotify > Integration.
- Click on the Connect button.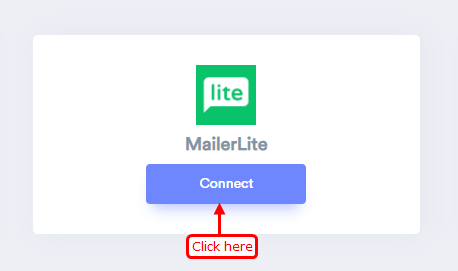 Step 6
1. Paste your API key.
2. Paste group id.
3. Enter remark.
4. Click on the create button.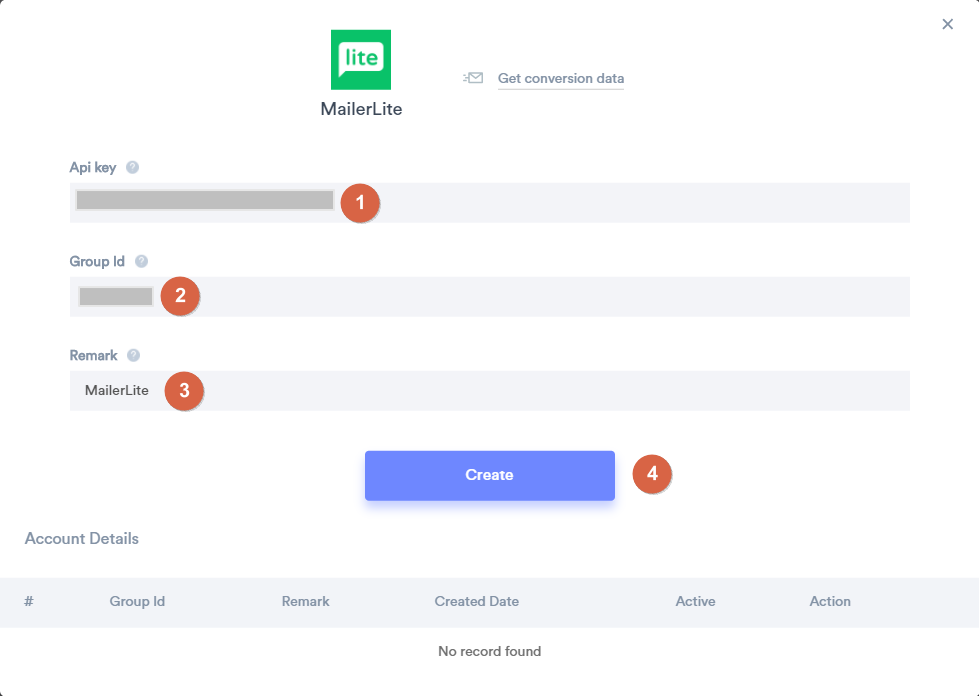 Once you add the correct details, We will fetch the last 30 data from that will be group id & API Key. We will add one webhook URL to your mailer-lite account that will help us to get real-time subscriber data from mailer lite to WiserNotify.
Please test by adding a new data & visit the WiserNotify - Dashboard Data page. Here, You can see all the captured/ received data with its source name.
For more queries, reach us at [email protected] or chat with the support team. We will help you through the integration process.