Step 1
- Go to WiserNotify > Integration.
- Click on the Connect button in the Yelp box.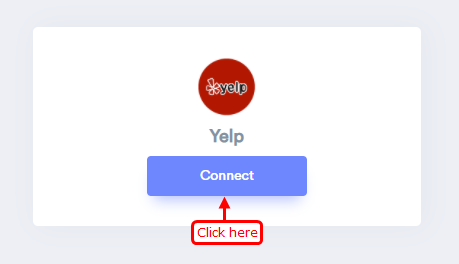 Step 2
- Go to your Yelp business page.
- The ID appears at the end of the URL
Step 3
1. Paste your business id.
2. Enter remark.
3. Click on the create button.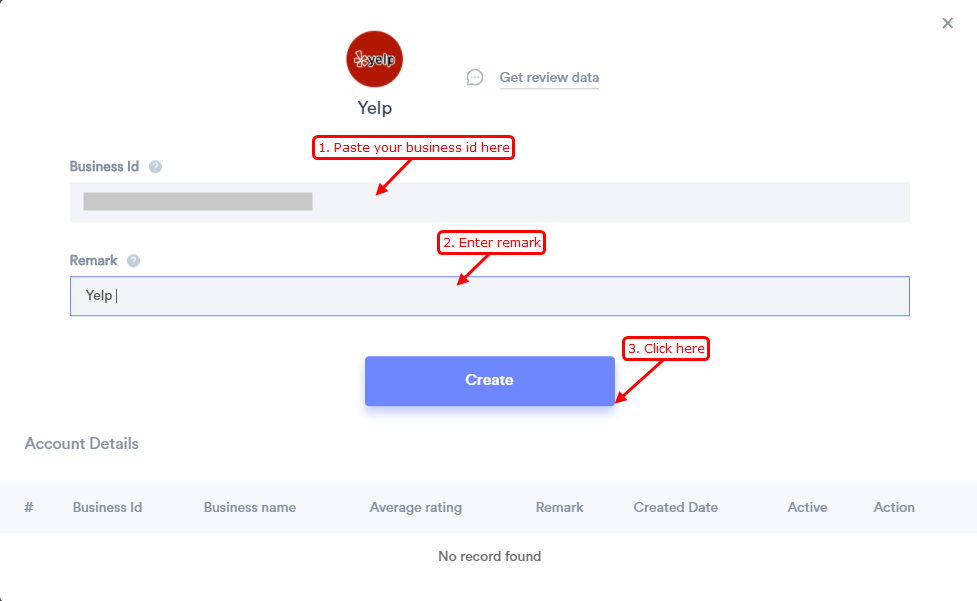 - After that, We will fetch the last 3 reviews from Yelp & then, every day we will fetch newly available review & store it.
You can see conversion data under WiserNotify - Dashboard Data page.
For more queries, reach us at [email protected] or chat with the support team. We will help you through integration process.