Step 1
Go to WiserNotify > Youtube Channel Integration.
- Click on the Connect button inside the YouTube Channel box.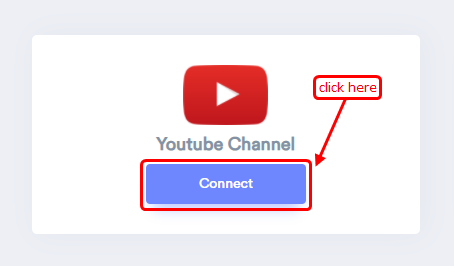 Step 2
You can connect with YouTube by channel id or channel username.
1. Go to your YouTube channel.
2. You will find your channel id or channel username.

3. Copy your id or username from URL.
4. Select Add channel by id if you have id otherwise select Add channel by username option.
Step 3
Here we have a channel id.
1. Paste your channel id.
2. Add remark.
3. Click on the create button.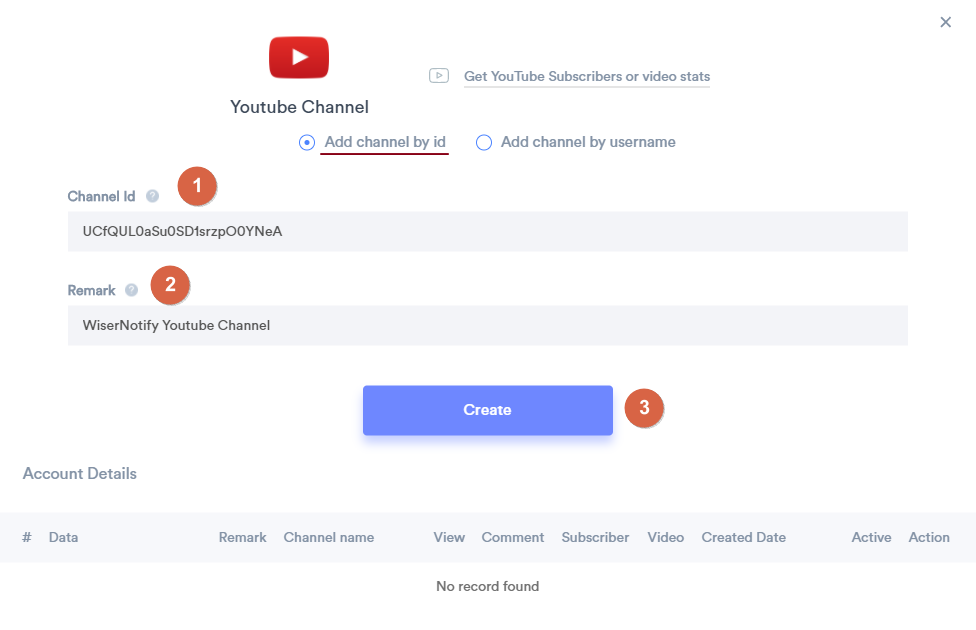 You can see your YouTube Channel data under WiserNotify - Dashboard Data page.
For more queries, reach us at [email protected] or chat with the support team. We will help you through integration process.