Step 1
- Navigate to Wiser Notify > Zapier  integration.
- Click on the Connect button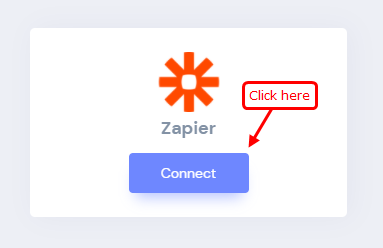 Step 2
1. Enter Integration Name.
2. Click on the Create button.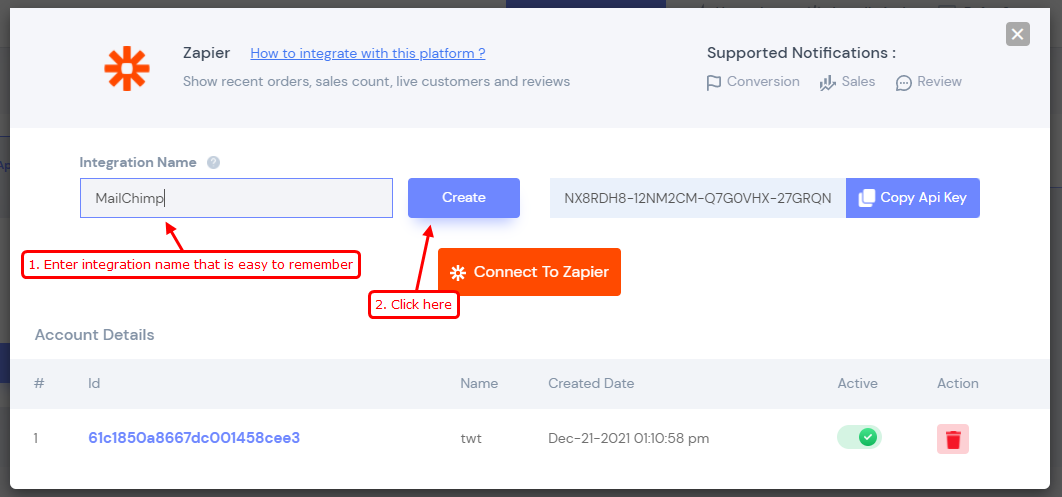 3. Click on Connect to Zapier button.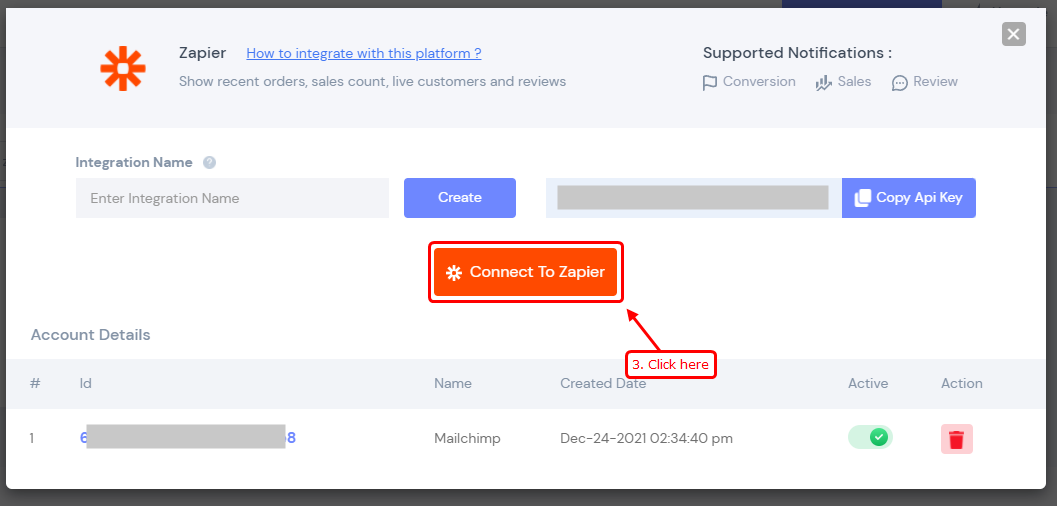 4. Click on Accept Invite & Build Zap button.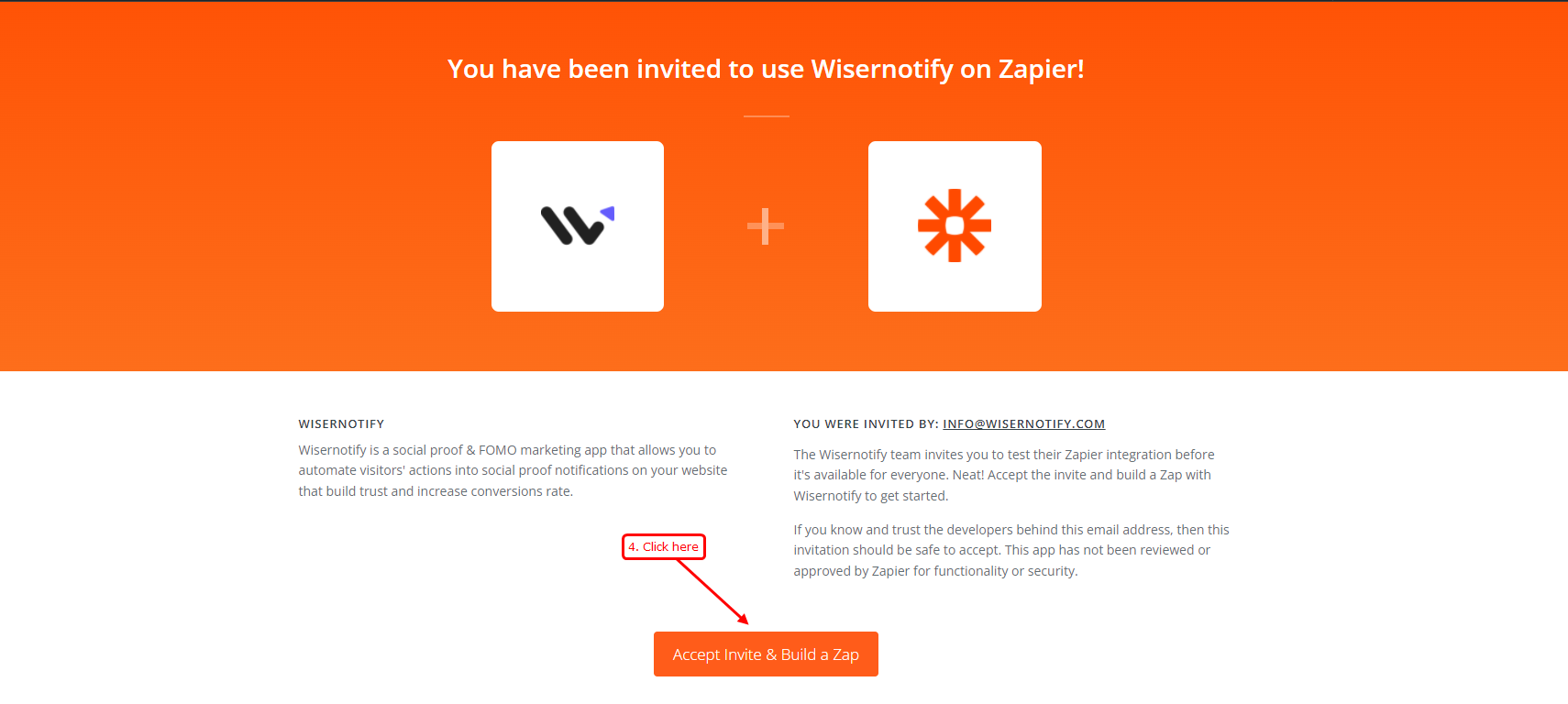 5. Click on the MAKE A ZAP button.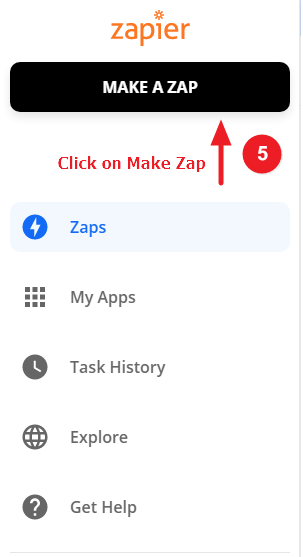 6. Select the app you want to install and sign in
7. Search Wiser Notify into the search box.
8. Click on Wiser Notify into the search result.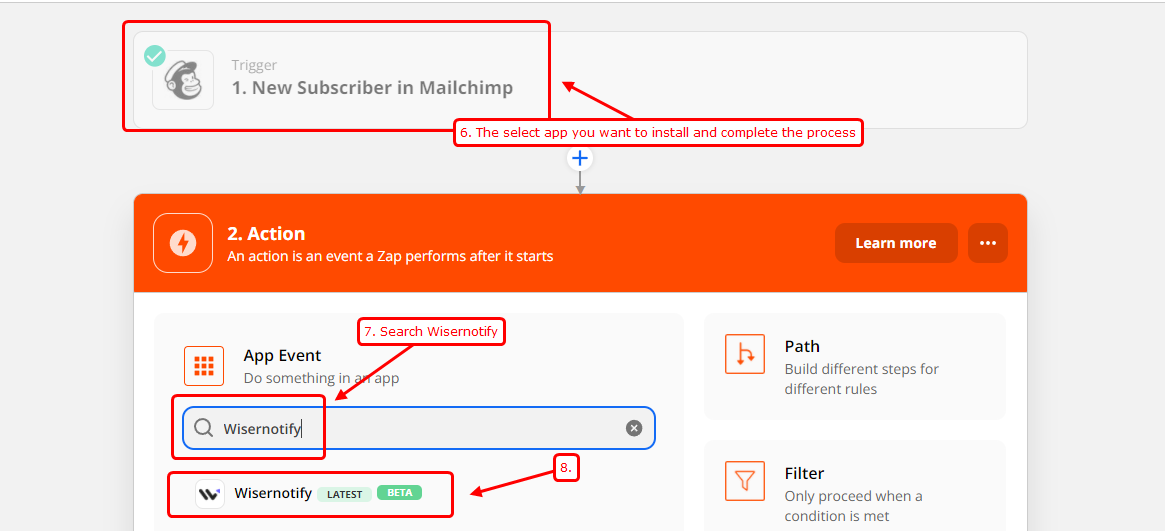 9. Select Wiser Notify if  Not Selected.
10. Select Create Conversion if Not Selected.
11. Click on the CONTINUE button.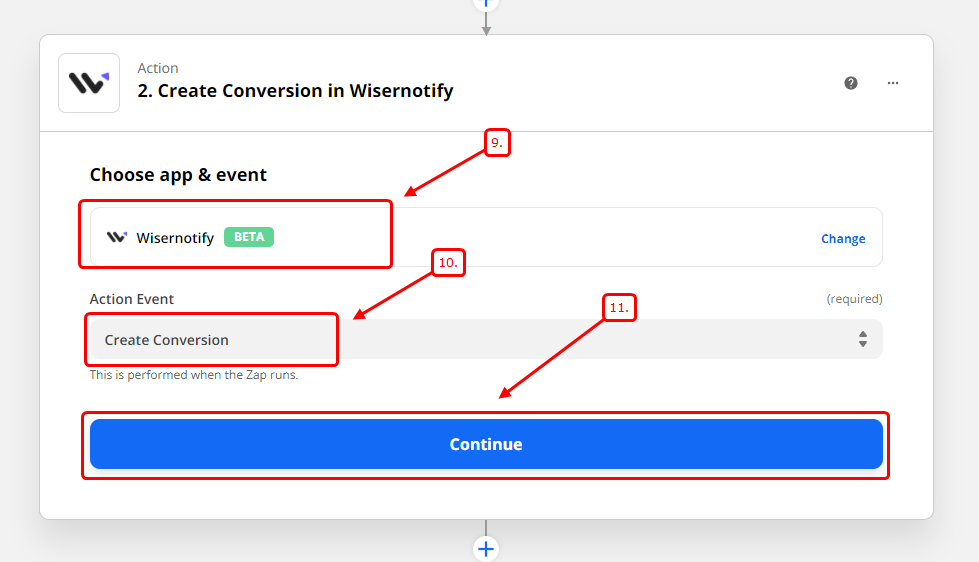 12. Click on Sign in to Wiser Notify button.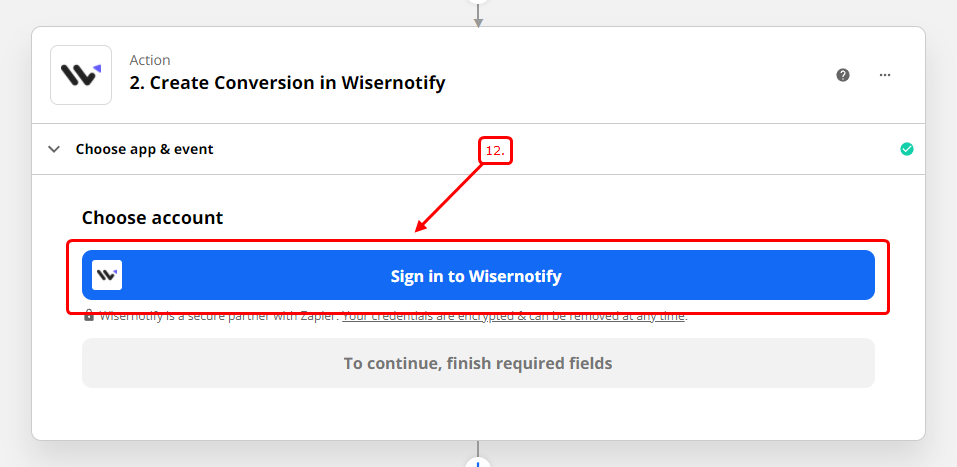 13. Click on the Profile setting link.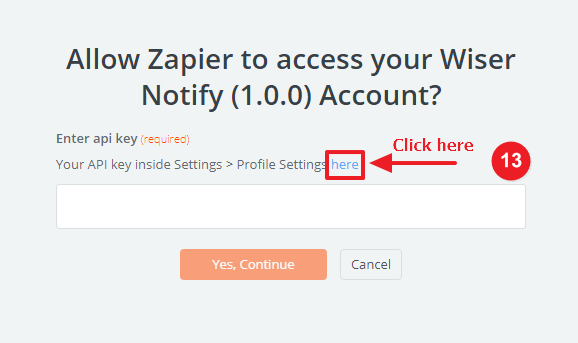 14. You are redirected to the WiserNotify profile page now click and copy your API Key.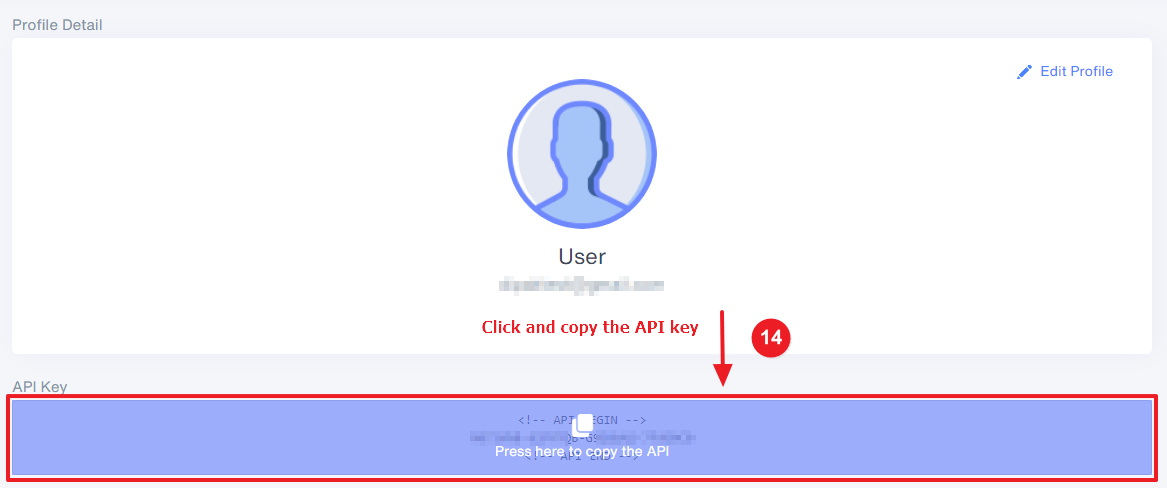 15. Paste API key.
16. Click on Yes, Continue button.
17. Your account is verified now.
18. Click on the CONTINUE button.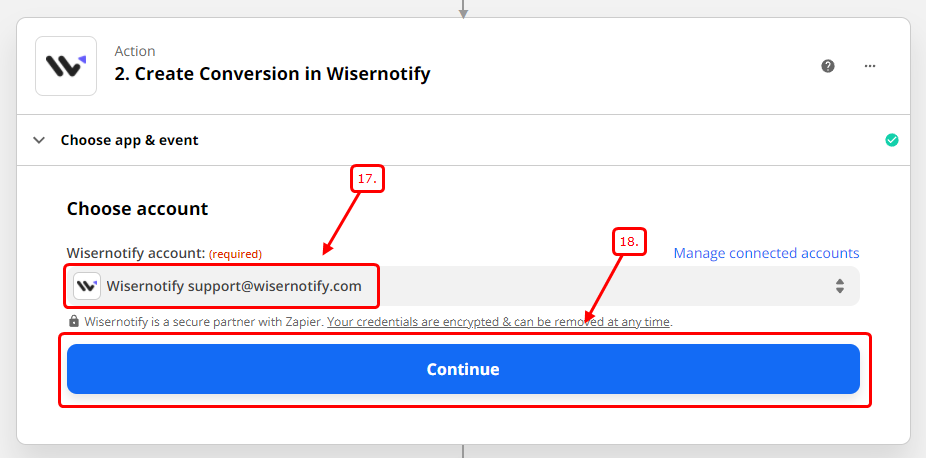 19. Select your integration name in the drop-down list.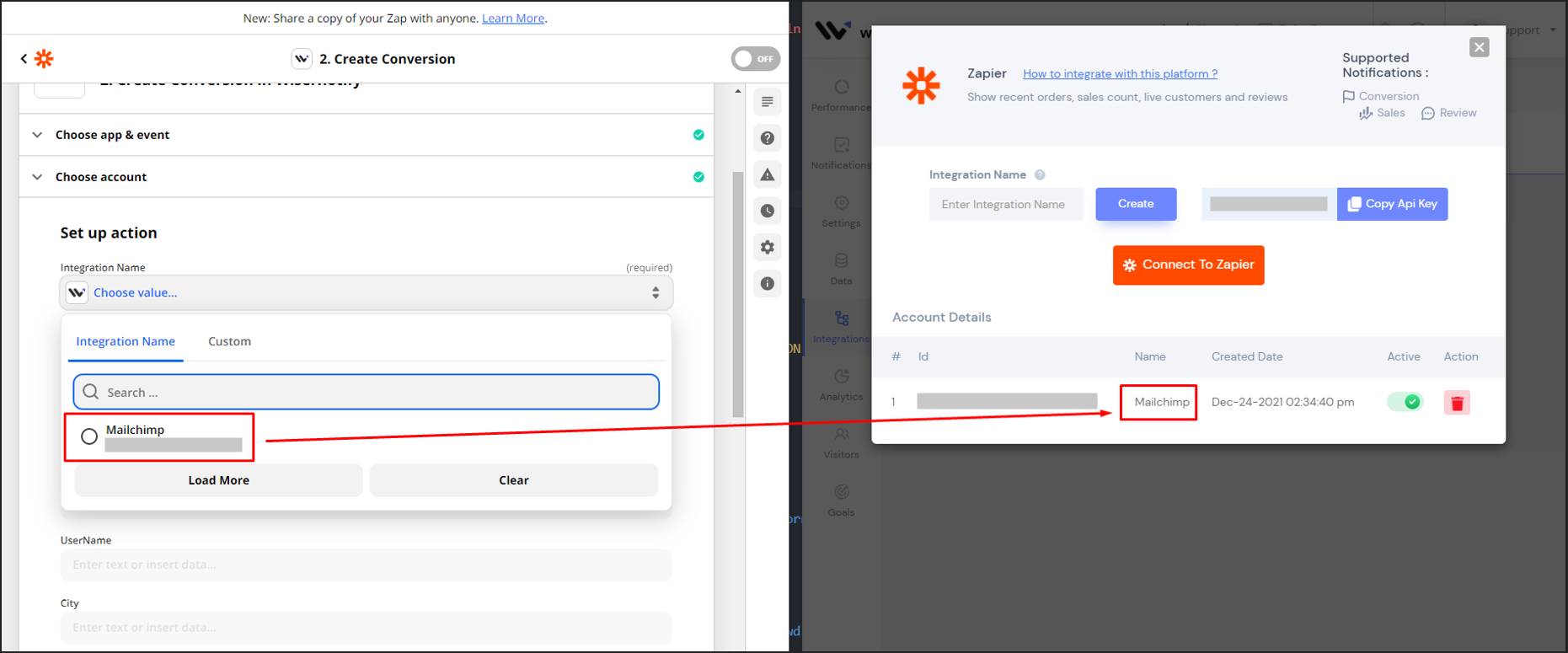 20. Fill the required field.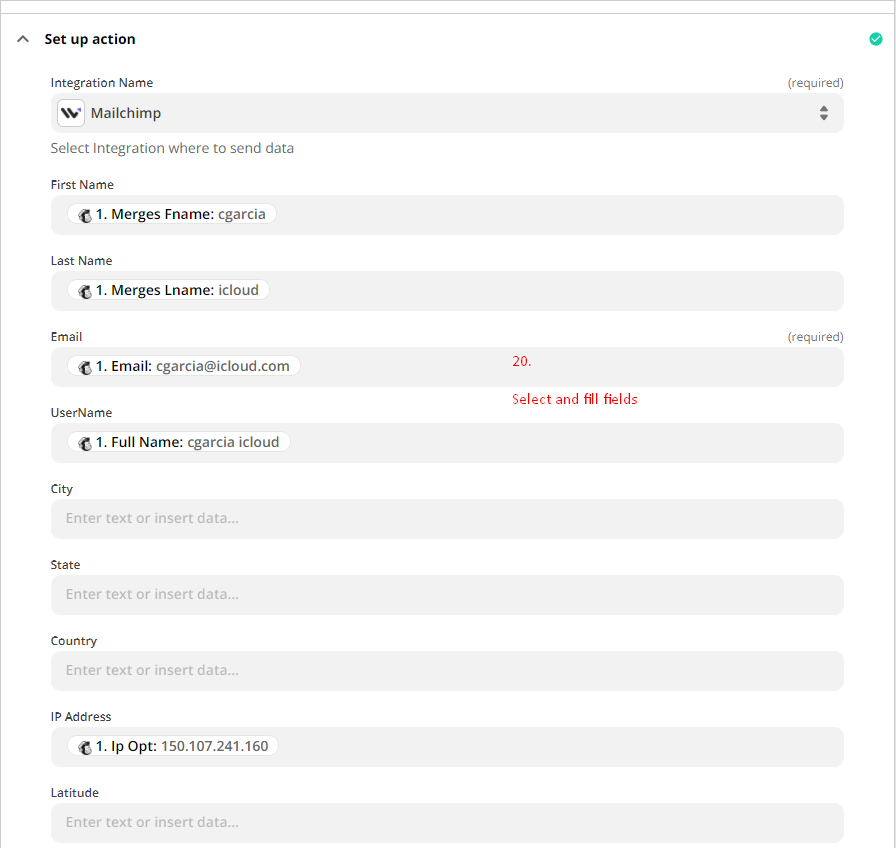 21. Click on the CONTINUE  button.
22. Click on the Turn on Zap button.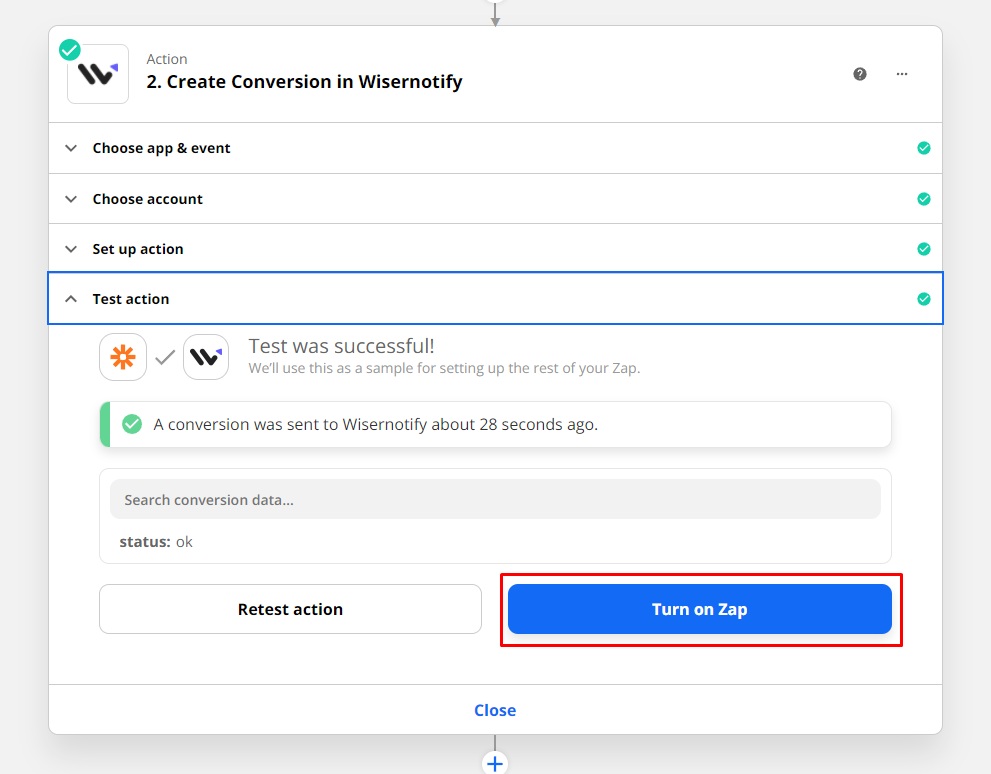 Please test by adding a new data & visit the WiserNotify - Dashboard Data page. Here, You can see all the captured/ received data with its source name.
For more queries, reach us at [email protected] or chat with the support team. We will help you through the integration process.