Step 1.  Create a Webhook
Create custom webhook in WiserNotify
Copy that webhook URL
Step 2. Connect to WooCommerce
Go to: WooCommerce > Settings > Advanced > Webhooks.
login to your woocommerce store
Go to woocommerce setting  section
Click on Advanced tab
Click on Webhook
Create a new webhook
Step 3:  Enter below detail in webhook data
Name your webhook. Only for your reference.
Select Active status
Change the topic to what you would like to trigger the webhook. We recommend to use Order Created.
In delivery URL, paste the WiserNotify Webhook URL you created in Step 1.
Keep it empty
Select WP REST API integration v3  option
Click on SAVE WBHOOK button.
Step 4:  Go to WiserNotify custom webhook integration section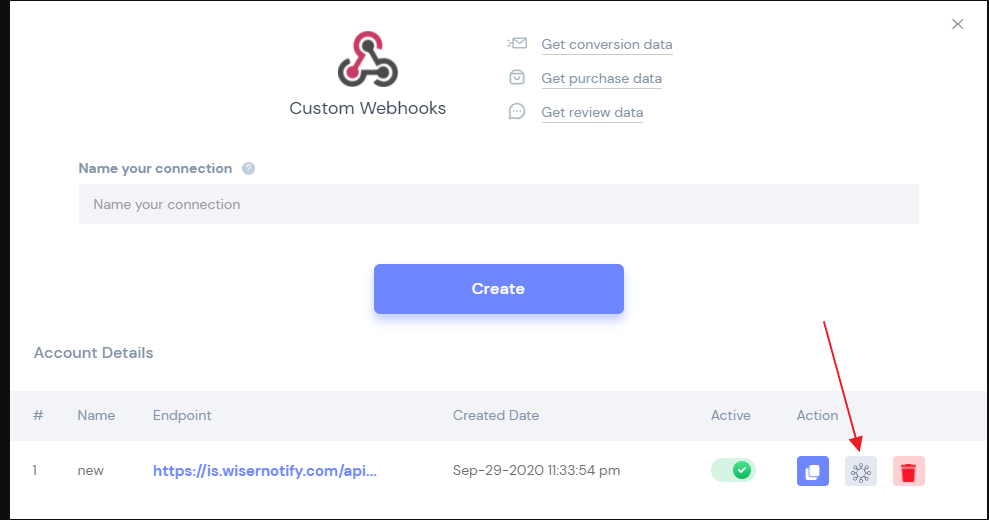 Step 5: Now, Start Webhook listening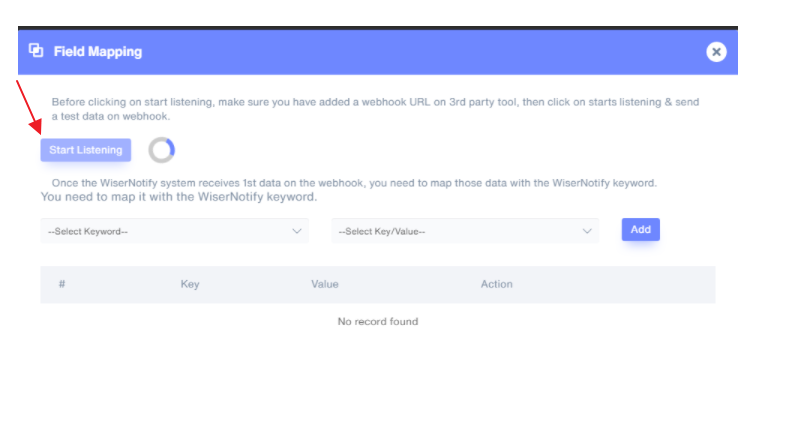 WiserNotify is now waiting to receive a webhook from WooCommerce. Once an Order (or the Topic you picked) has been created, WooCommerce will send a webhook to WiserNotify
Now, Generate one order  in your store.
Once it receives your testing data, you will see the "success" message!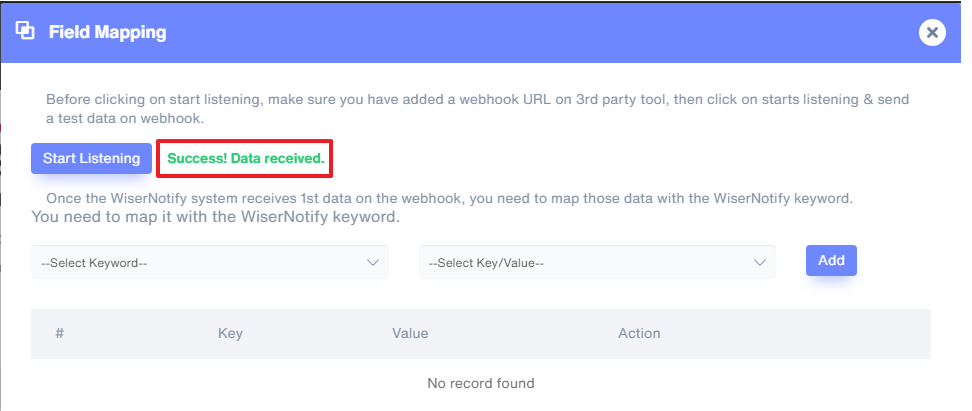 Now select Keyword( Left side dropdown) and Select Key/Value (Right side dropdown) & start mapping one by one as per your need.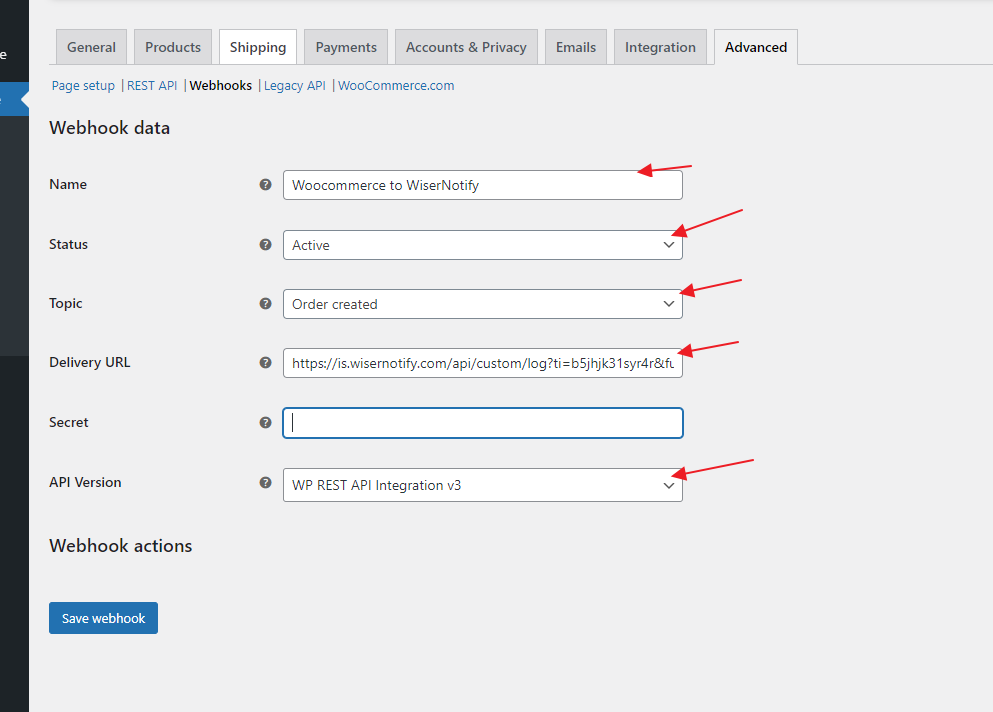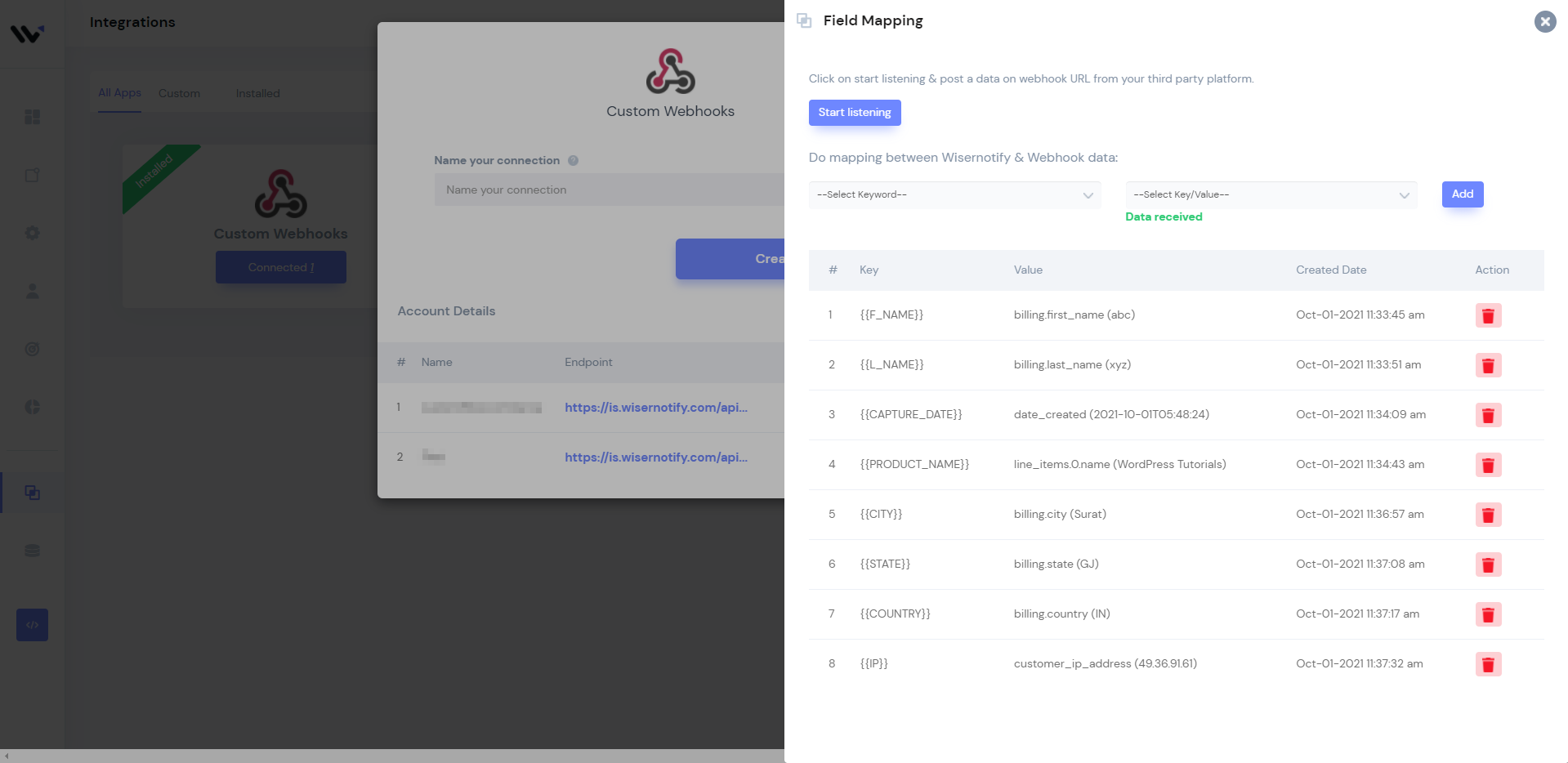 You need to do this mapping only for one time.
Once the mapping is done, enable a custom webhook into the notification at the data source section.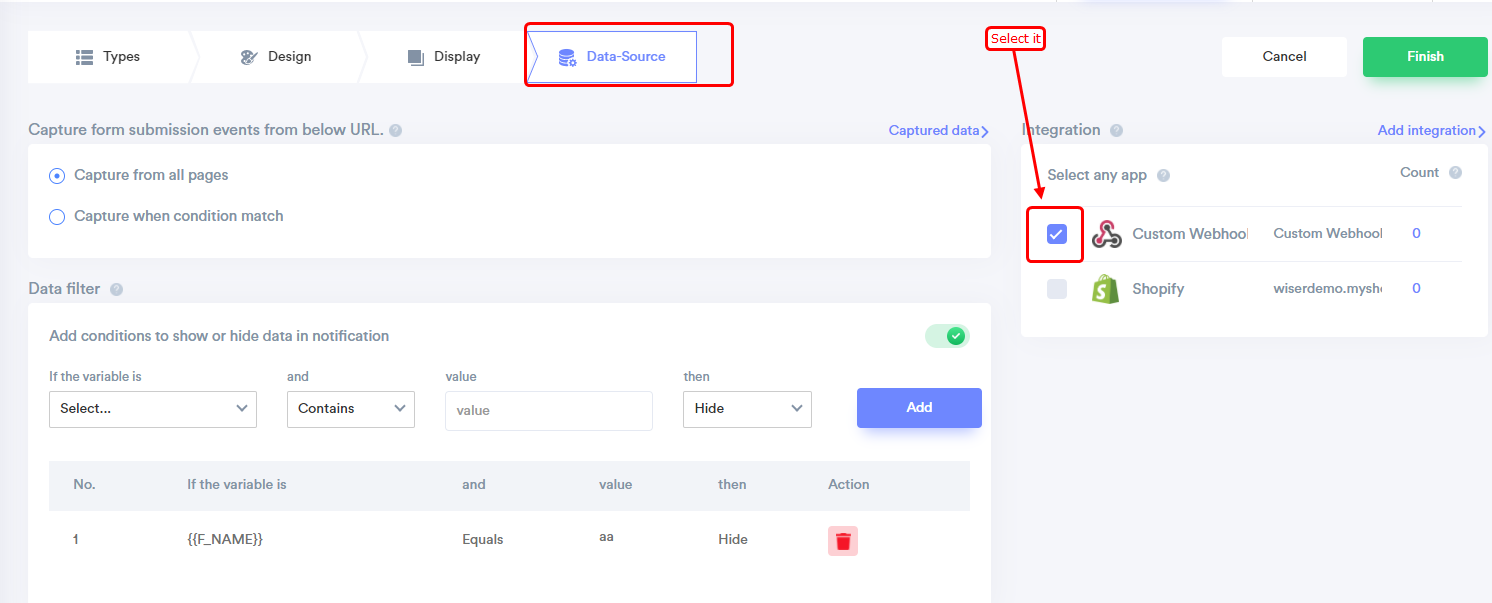 For more queries, reach us at [email protected] or our live chat support team. We will help you through the integration process.