Go to notification list > edit notification > Data_tab >click on  Behavioral rule.
By customizing this option, your viewers will be shown the notification of the page after x seconds. The default value is of 5 seconds. You can customize it according to your need.
Note here,
Some notifications are meant for the site visitors. For those notifications, the timing is suggested to be kept low.
Some notifications are meant for users who are showing interest in your platform. For them, extending this time will be a better option.
In the display rule section, select Show after 5-second button
Enter value(in second).
The widget will display after x second.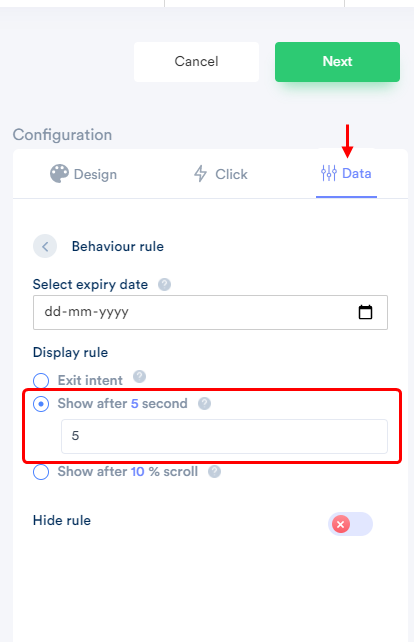 * This functionality is available only for widget category.