StealthSeminar is the webinar platform that autopilots your efforts. Run pre-recorded webinars as if they are live to better leverage time, avoid tech failures and remove presentation nerves.

Step 1
1. Click on My Pixel button.
2. Click and copy the Pixel code from Install Your Pixel section.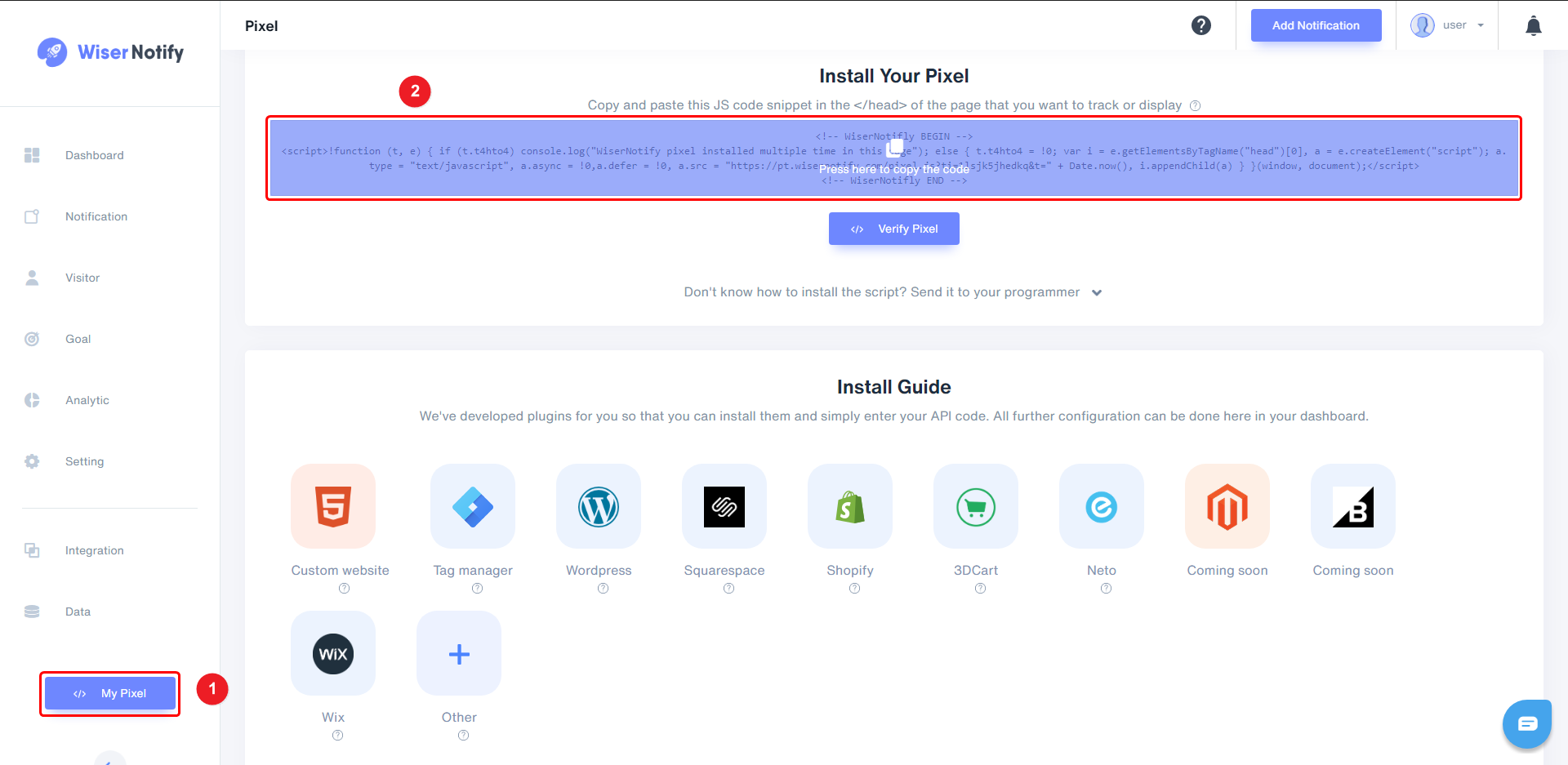 Step 2
- Edit Your Webinar.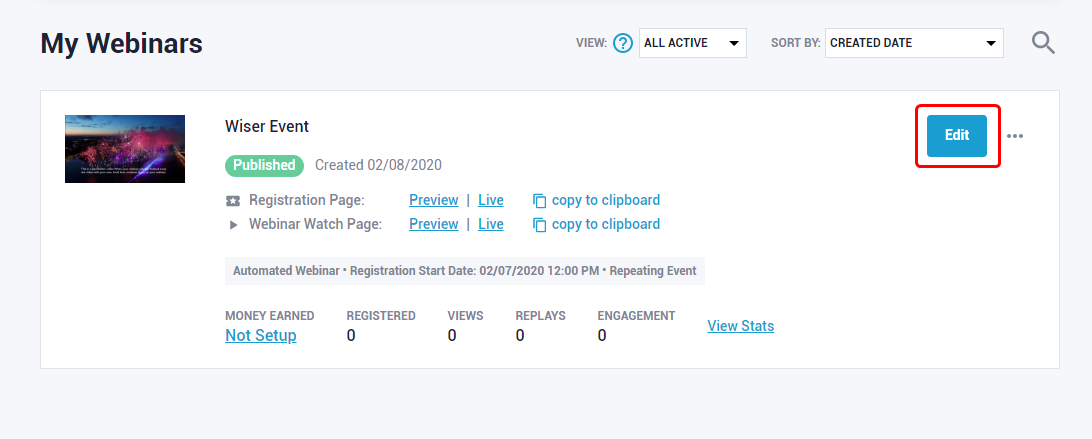 Step 3
- Click on the miscellaneous tab.
- Scroll to Tracking code Setup and Click on the Configure button.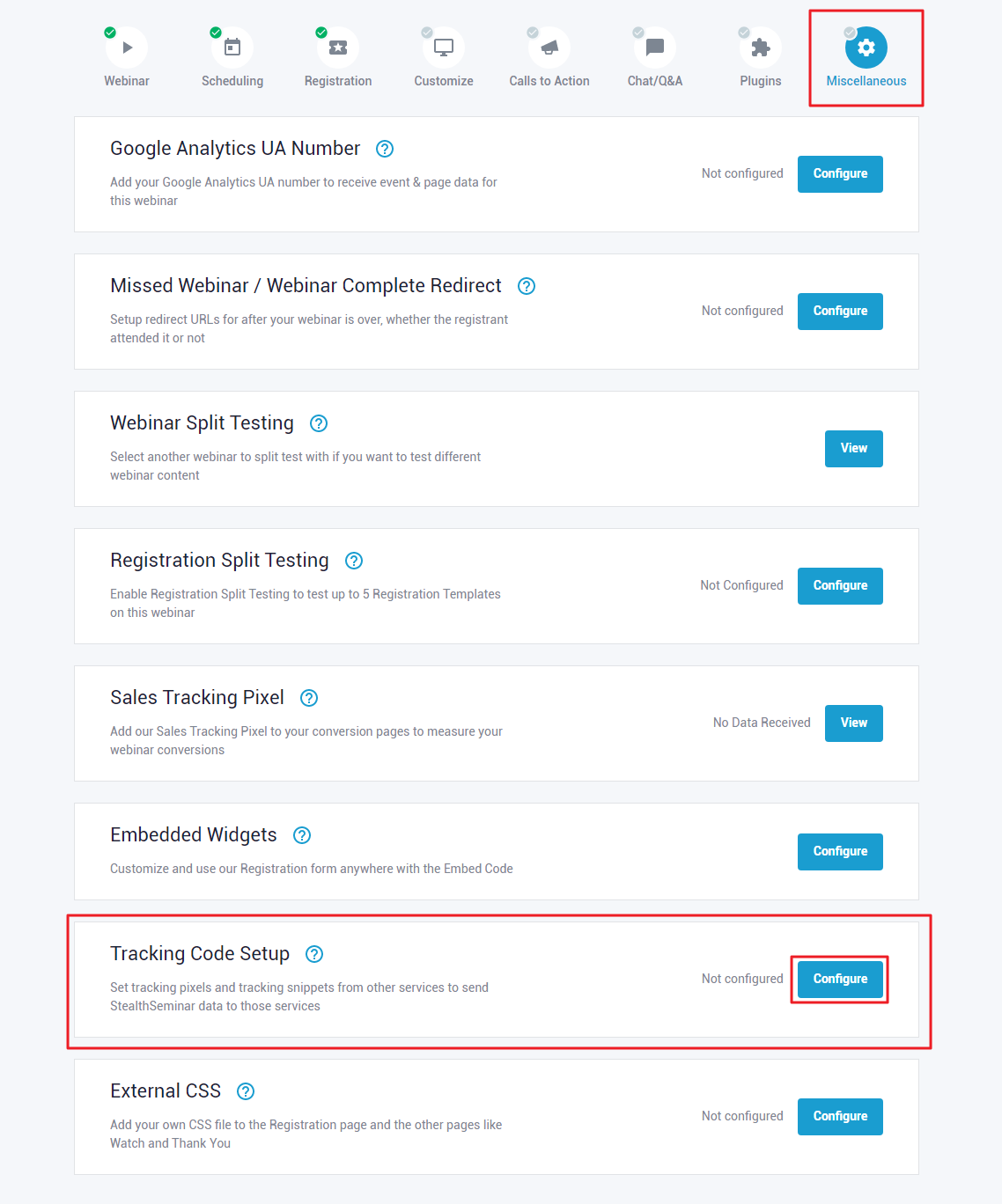 Step 4
- Paste copied Pixel code inside GLOBAL TRACKING CODE.
- Click on the Save button.

Now visit your StealthSeminar domain or refresh your StealthSeminar site.
Return on the dashboard & check my pixel page. Now you can see the website name where you have installed the pixel.
For more queries, reach us at [email protected] or our live chat support team. We will help you through the process.