Hope that you have an account on https://app.wisernotify.com
Step 1. Just need to install our WordPress plugin on your Woocommerce store or WordPress site.
Go to add plugin option on your admin panel,
- Type our plugin name "WiserNotify" & click on "Install."
- accept permission & install that plugin.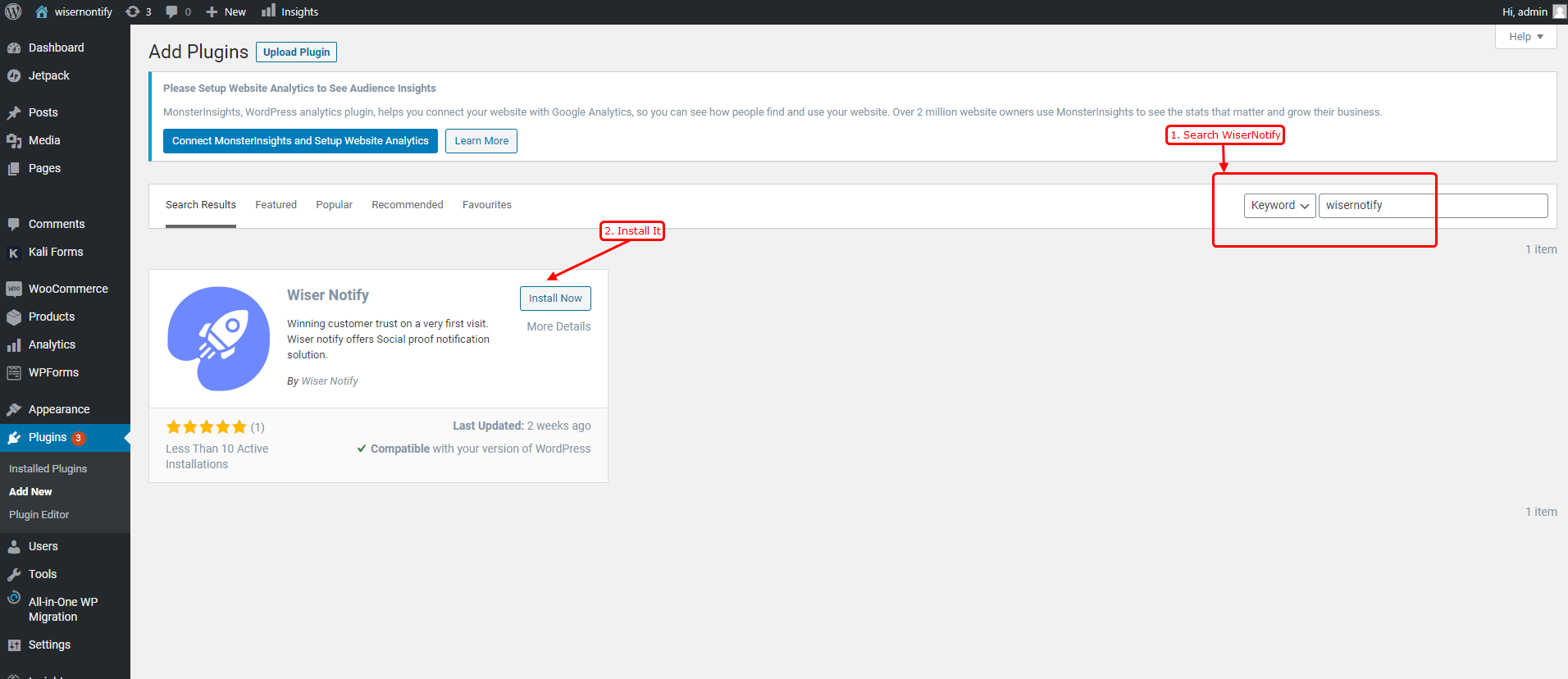 Step 2. Now go to your plugin section on your admin panel.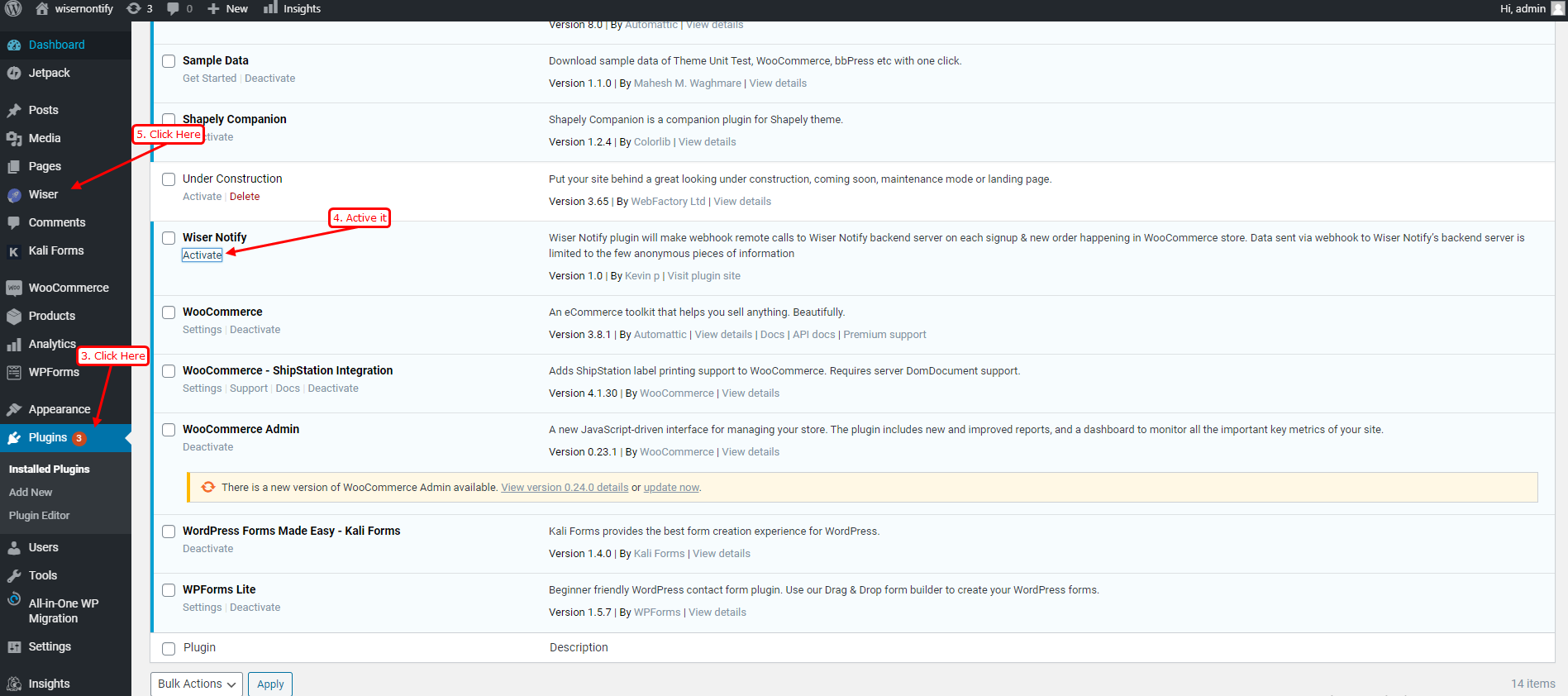 Click on our plugin name "WiserNotify," Here, you can see one text box that asking to enter API KEY.
- To get API Key, You need to login on your account - httts://app.wisernotify.com/login
- Go to Profile Section (Right side menu) - https://app.wisernotify.com/profile
i. From this section, you can see your API Key. Just need to click & copy it.
Now return to your WordPress panel & Paste that API Key in the text box & click on verify.
On successful API Key verification, Our plugin will add a pixel script tag inside the head tag at your woo-commerce store or WordPress site. You don't need to do any manual work for the same.
If you are using the woo-commerce store then our plugin will automatically get the last 30 orders from the woo-commerce store & send it to your WiserNotify dashboard account so you can start using that previous data into the notification.
Now please open your website in private browser mode & refresh your website 1-2 time.
or
Wait for a new visitor.
Then Go to our dashboard & go to pixel page: https://app.wisernotify.com/pixel
Here, in the bottom section,  you can see your Woocommerce or Wordpress store URL. That means the pixel is added successfully.
If it is not working then please perform tasks.
You might face few issues if you are using this plugin https://wordpress.org/plugins/wordfence/
or any caching plugin or security plugin.
Here is the solution.
If you are using any cache plugin, please refresh or clear the cache after WiserNotify plugin setup( Once you verify the API key).
If you are using any security plugin, please unblock or whitelist our WiserNotify plugin.
Once you submit the API key, Plugin will fetch the last 30 order data from your store & sends them to WiserNotify server & After that, whenever store will get new orders, Our plugin will post it to WiserNotify server

For more queries, reach us at support@wisernotify.com or our live chat support team. We will help you through the installation process.