Hoping that you have installed the Google Tag Manager code on your site.
Step 1.  Copy pixel code from my pixel page.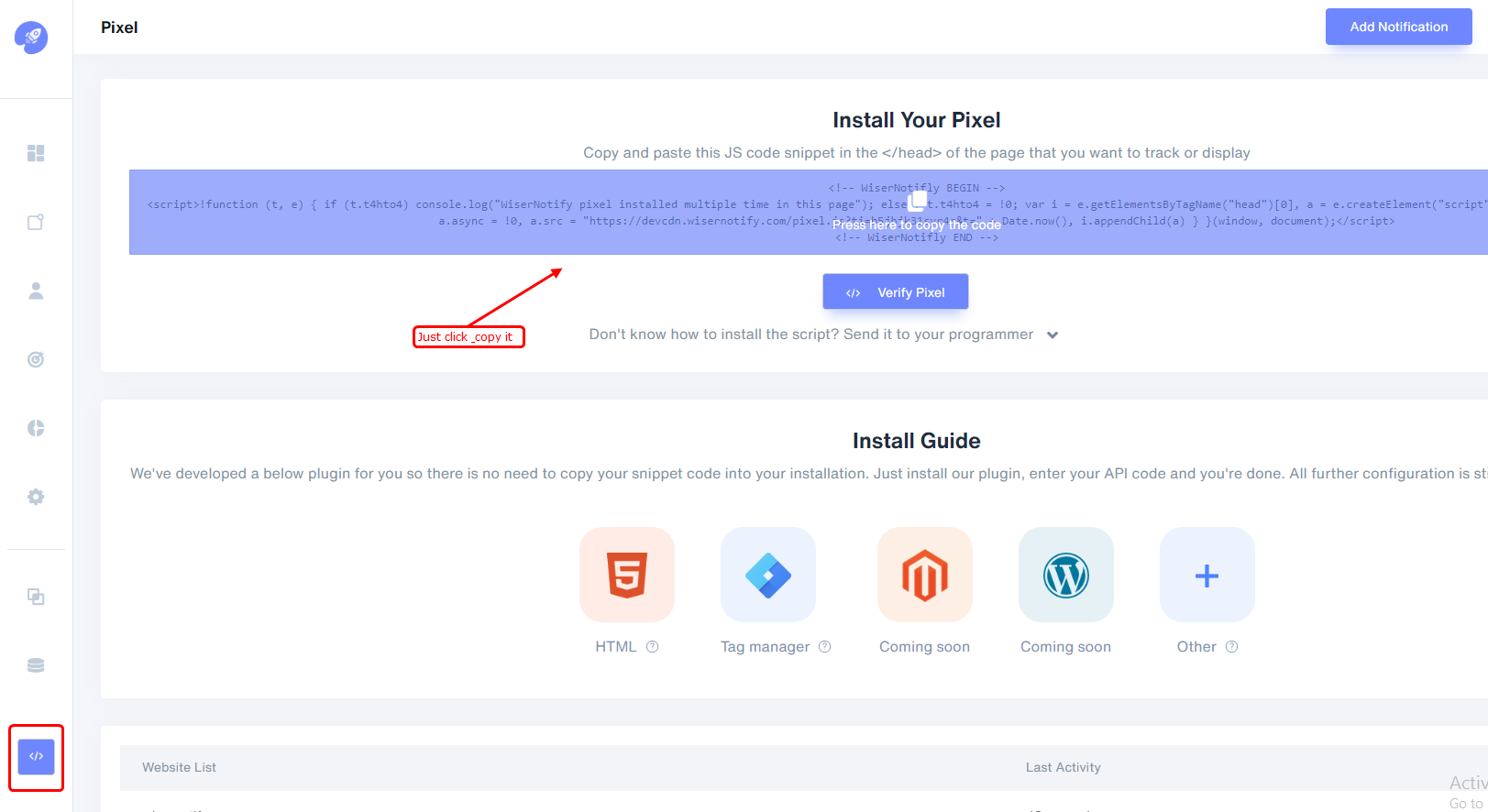 Step 2.  Login into your Google Tag Manager account.
i. Click on Add New Tag.
ii. Select Custom HTML Tag Type from the available option.
iii. Paste that script tag inside of the tag configuration section & select All pages option Triggering drop-down.
Save it with the name. Now just need to submit & publish that tag.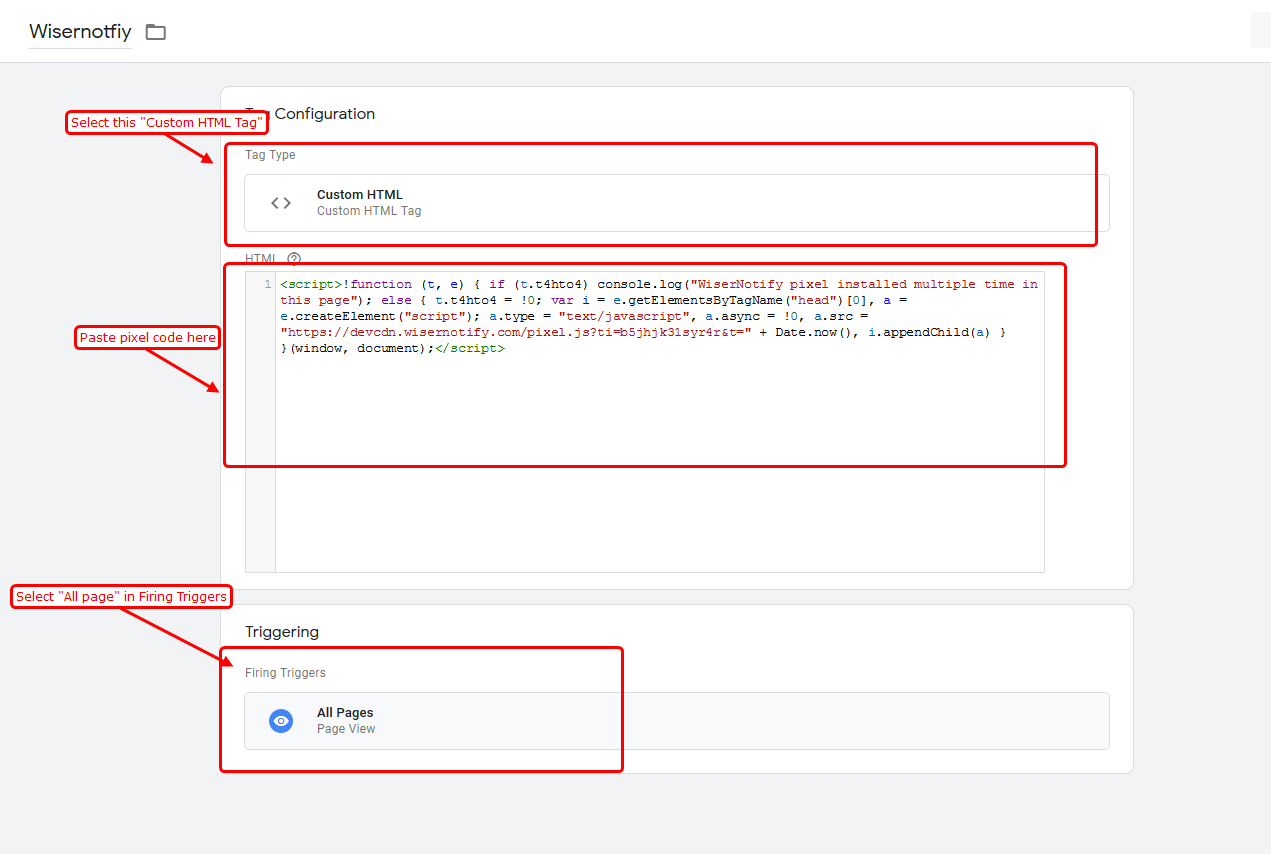 Done!
For more queries, reach us at [email protected] or our live chat support team. We will help you through the process.