Go to integration list >> Find Shopify integration.
Step 1: Search Shopify App & click on connect.

Step 2: In this popup, Enter your shopify subdomain URL.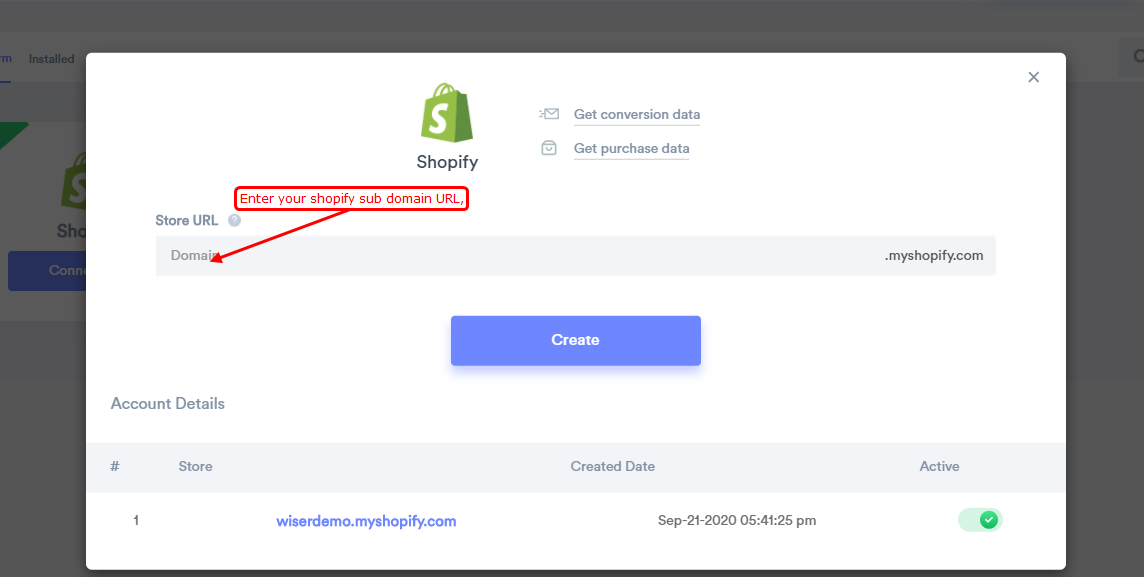 Step 3: Click on the create button & after that one Shopify login popup will come.
Please enter your Shopify account Email Id & click on Next &  Enter password & click on login.
Next Click on "Install App" & accept all permission & install this app.
Done!
Note: With this flow, We are installing our pixel script tag, accessing your last 30 orders & adding webhook to receive new orders data.
Now, visit your site & reload or refresh it.
After that, return to WiserNotify panel & recheck the install pixel page & Wait for 5 seconds; it should show pixel detected popup. If not, then click on the "verify my pixel" button. It should display if installed correctly.
Now, you can start creating the notification.
For more queries, reach us at [email protected] or our live chat support team. We will help you through the process.