"user" means that owner of the account can assign his teammates and control everything for them, their role and assign new work for them.
The below information helps you to add your staff or team member.
Go to the profile menu right >> Manage team.
Here you can see your remaining quotas & add a team option.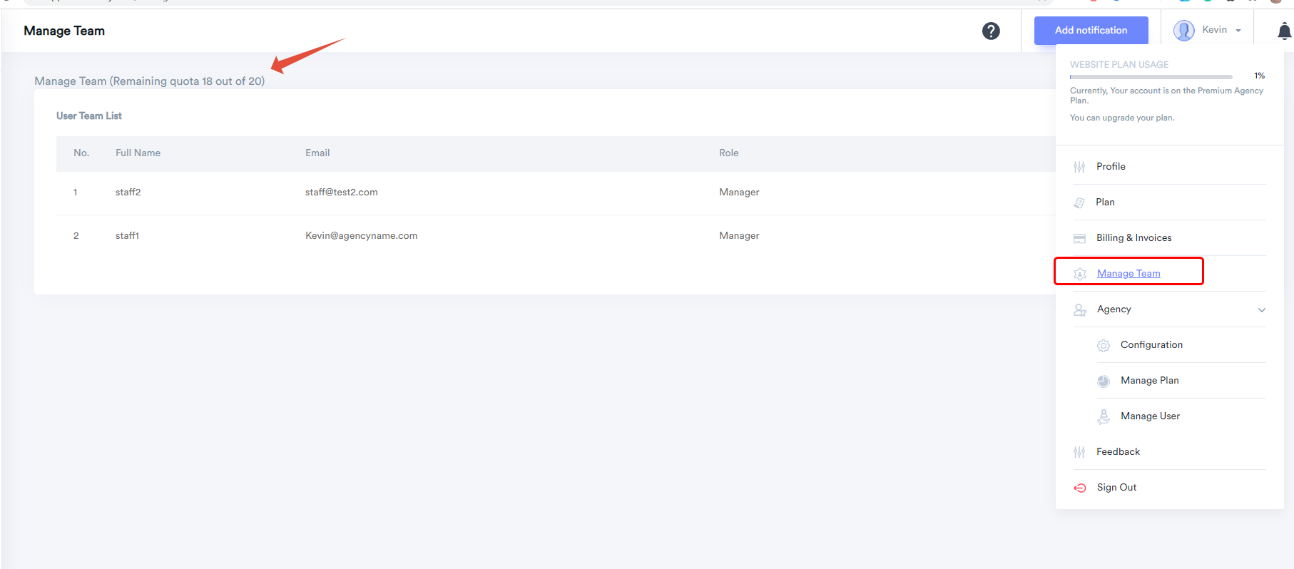 Here you can add your team/staff.
1) Enter an Email address, name & password.
2) Select Roles Manager/ Viewer.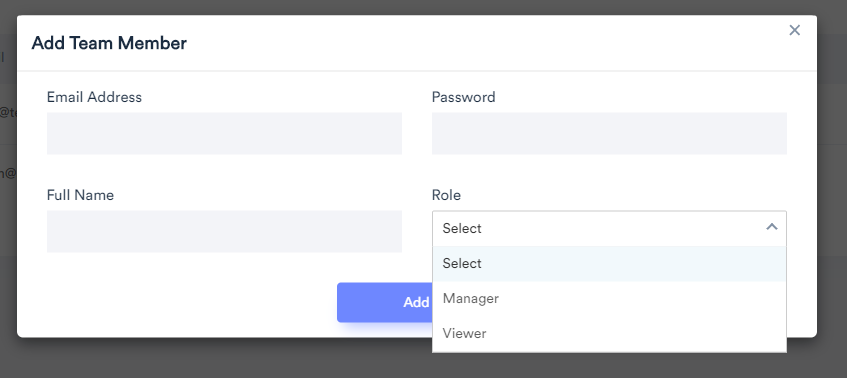 Note: The manager role has the below permission. ( just can't delete anything & don't able to see Agency Setup).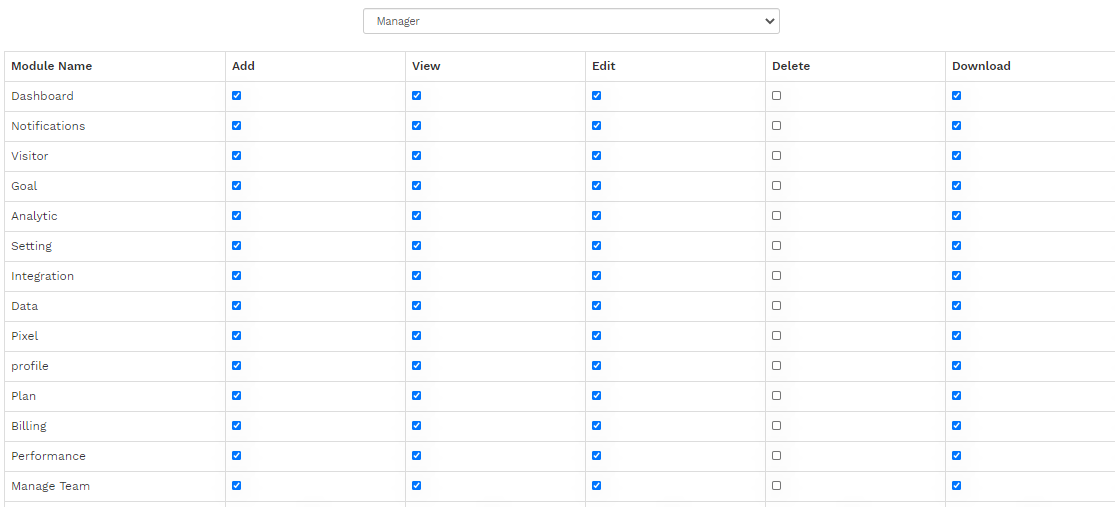 Note: The viewer role has the below permission. ( can't edit, delete & download anything & also, can't see agency Setup).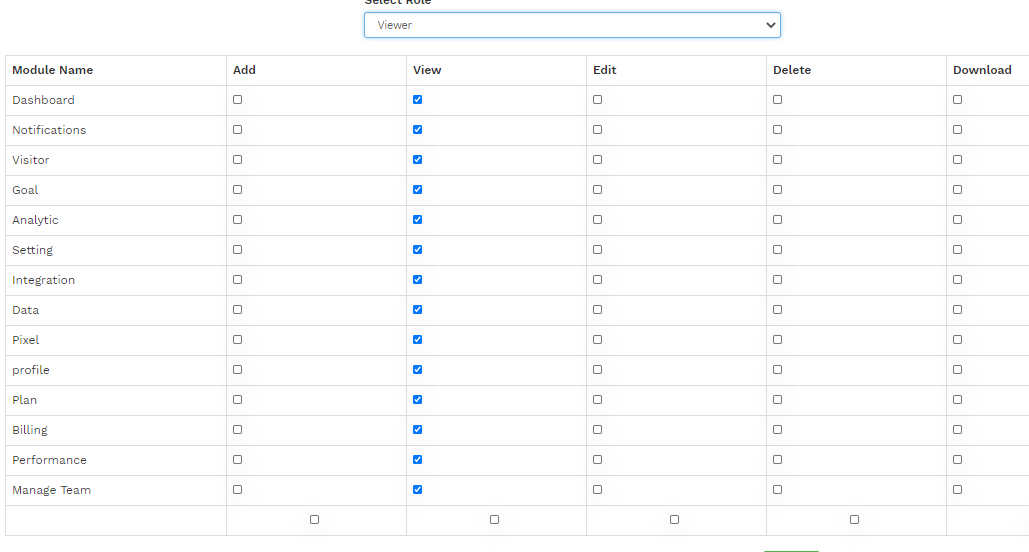 How to assign notification to team member:
You have notifications & want to assign them to your team member then click on assign icon & select those notification manually or even you can filter by selecting website, click on select all & update.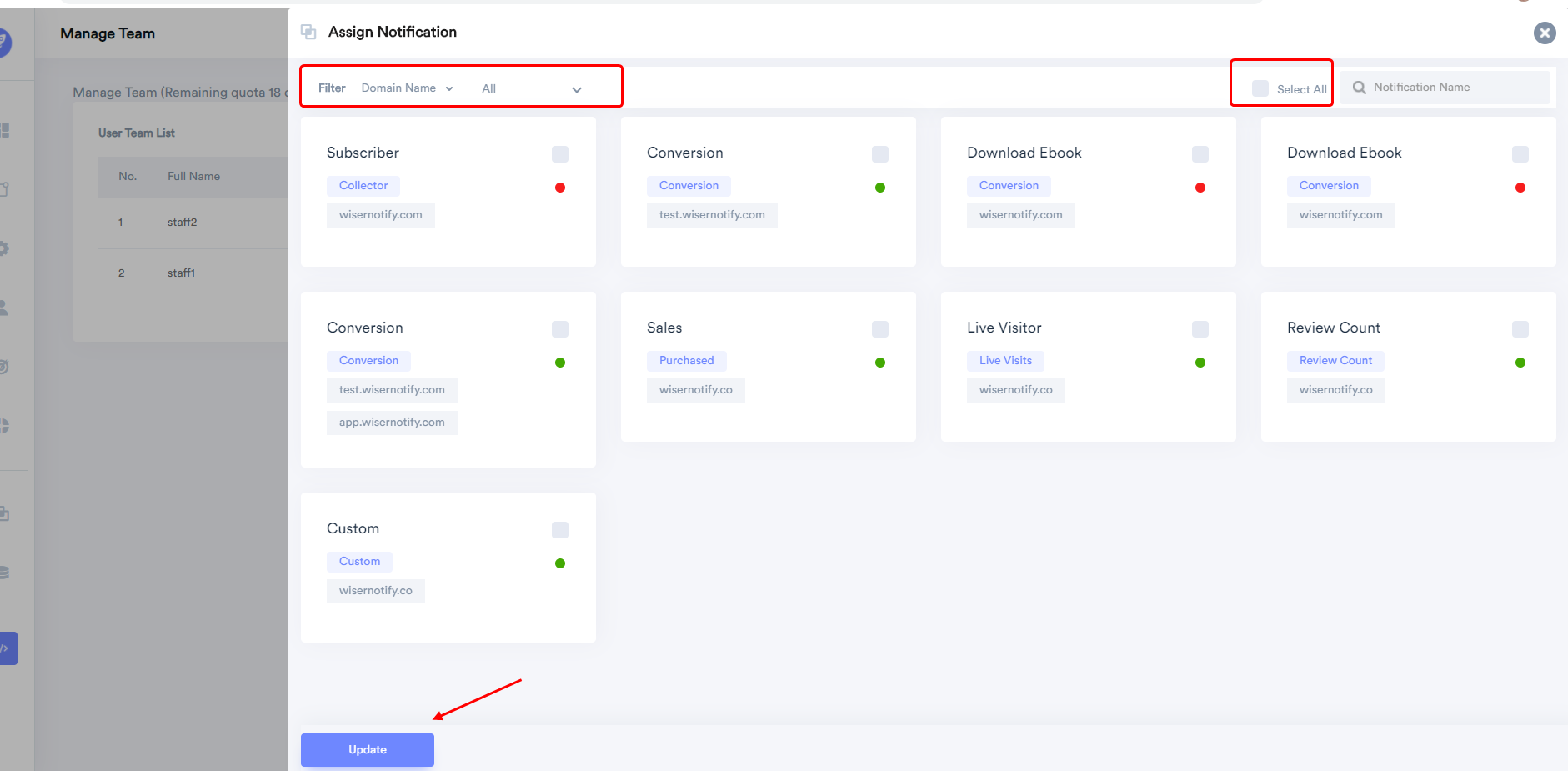 For more queries, reach us at [email protected] or chat with the support team. We will be happy to answer your query.